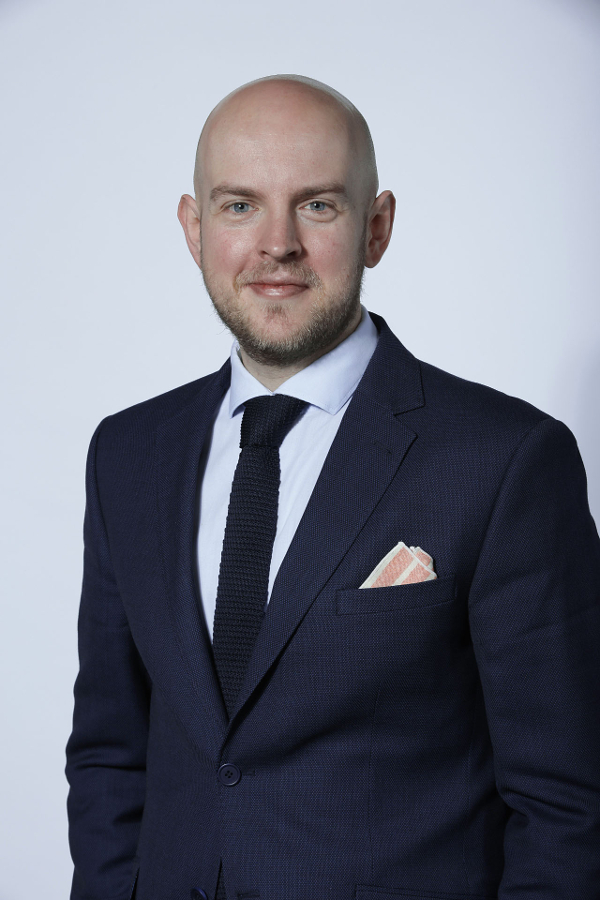 Dr Kieran Fitzpatrick
Dr Kieran Fitzpatrick was the recipient of the 2018 NUI Post-Doctoral Fellowship in Humanities
"In 2011 I completed a BA in English Literature and History at the University of Limerick. I went on to study for an MA in History (2011-2012) at NUI Galway.
On the recommendation of my mentors within the department, I was advised to consider an academic career. After taking a year away from academic pursuits, I was offered two doctoral scholarships, one from the Government of Ireland at Trinity College Dublin and the other from the Wellcome Trust at St John's College, Oxford. I accepted the latter and spent three years at St John's (2013-2016), passing my Viva with minor corrections in March 2017.
I subsequently left academia for six months and worked as a fundraising manager at Dublin City University, before returning to St John's in October 2017 as a post-doctoral research assistant to a project focused on the History of Dyslexia. My fellowship will be based at NUI Galway's Moore Institute, and will involve a detailed examination of the personal archive of Peter Johnstone Freyer (1851-1921). Freyer was one of the pre-eminent surgeons in Britain and Ireland at the turn of the 20th century, specialising in the removal of the prostate.
Having been born in Connemara in September 1851, he attended Queen's College Galway before entering the Indian Medical Service, the medical wing of the British Government in India, in 1872. In 1895 he left the Service and established a private practice in London's Harley Street where, over the next twenty-five years, he treated and befriended some of the most powerful men and women in British politics and commerce. On his death in 1921, he left behind an enormous trove of personal material, including diaries, casebooks, correspondence and photographs, which remained in his family's possession until 2001, when it was deposited at NUI Galway. My investigations of the material are the first by a professional historian, and hope to reconstruct the moral and ethical climate of surgery in an age of tumultuous political and technological change in medicine.
My reasons for applying to the Fellowship programme were two-fold. Firstly, I greatly enjoyed my time at NUI Galway in 2011-12, and ever since have viewed Galway as the city in which I would like establish my life and career in the long-term. Secondly, I worked with the Freyer archive as a doctoral researcher between 2013 and 2016, and am passionate about using its contents to make original contributions to what we know about historical changes in the moral and ethical underpinnings of medical science.
I am certain that the Fellowship will provide me with a suitable springboard into an established academic career, either in history or medical ethics. If, by the end of the Fellowship, I can point to two journal articles published, a monograph accepted by a major academic publisher, and a series of collaborations established with the medical school at NUI Galway that focus on engaging the public using the Freyer archive, my time spent at the Moore Institute will have been a success."