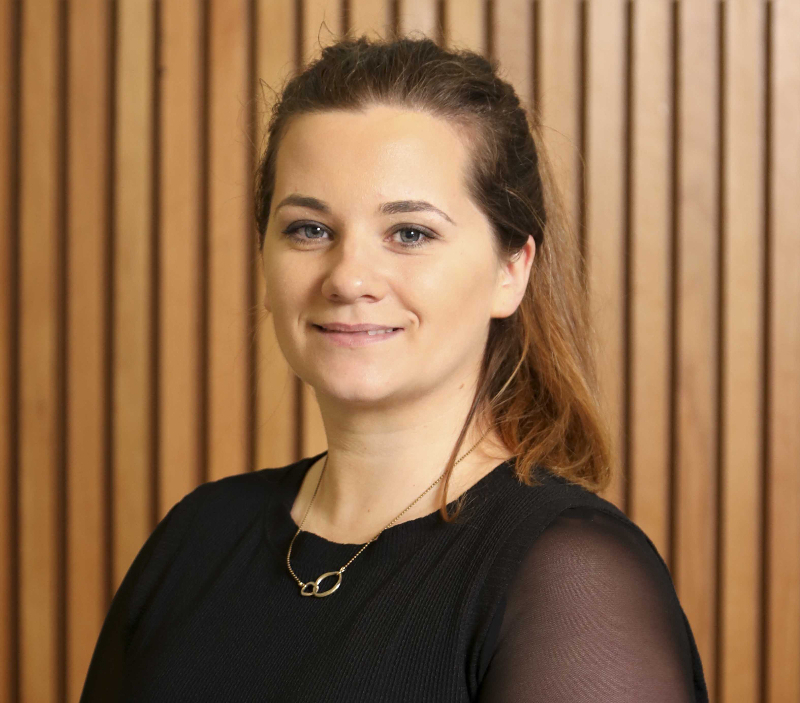 Dr Caitríona M. Collins


Dr Caitríona M. Collins was awarded the NUI Post-Doctoral Fellowship in the Sciences 2019. For the duration of her Fellowship, Dr Collins is based at the Centre for Chromosome Biology, NUI Galway and is working in collaboration with the School of Agriculture and Food Sciences at UCD. She is interested in the process of fertilisation and specifically wants to uncover mechanisms involved in uniting the male and female genomes in the female egg cell after sperm penetration.
Dr Collins completed a BSc. in Pharmacology at NUI Galway in 2011. Following this, she completed a Research Masters in Cancer Biology at the University of Dundee, Scotland graduating with distinction in 2012. In 2013, she returned to NUI Galway to pursue a PhD in biochemistry and cell biology under the supervision of Dr Elaine Dunleavy. During her Doctoral studies she used the fruit fly (Drosophila melanogaster) as a model system to study male fertility. This work, which was published in the scientific journal Nature Communications, led to the discovery of novel and very unexpected mechanisms required for sperm production in flies.
Dr Collins now wishes to investigate sperm function and male fertility in mammals. Having grown up in a farming background and with a significant proportion of Irish research focused on agriculture, investigating male fertility using a bovine model system seemed like a natural progression. In both cattle and humans, male infertility represents a significant problem, the causes of which are not entirely understood. Recent studies in the fields of epigenetics and reproductive biology indicate that sperm are highly complex cells, pre-programmed to play an active role in early embryo development. Using a bovine in vitro fertilisation model system this project aims to elucidate how defects in these complex mechanisms could contribute to male infertility.

"This award is a critical and significant step in my career allowing me to work independently and providing me with an opportunity to pursue a new research direction."

During the course of this Fellowship she will work between the laboratories of Dr Elaine Dunleavy at the Centre for Chromosome Biology, NUI Galway and Professor Patrick Lonergan at the School of Agriculture and Food Science, UCD. A major strength of this study is its interdisciplinary nature; working between these two expert laboratories she will combine basic biochemistry and molecular biology with bovine in vitro fertilisation studies and cell biology.