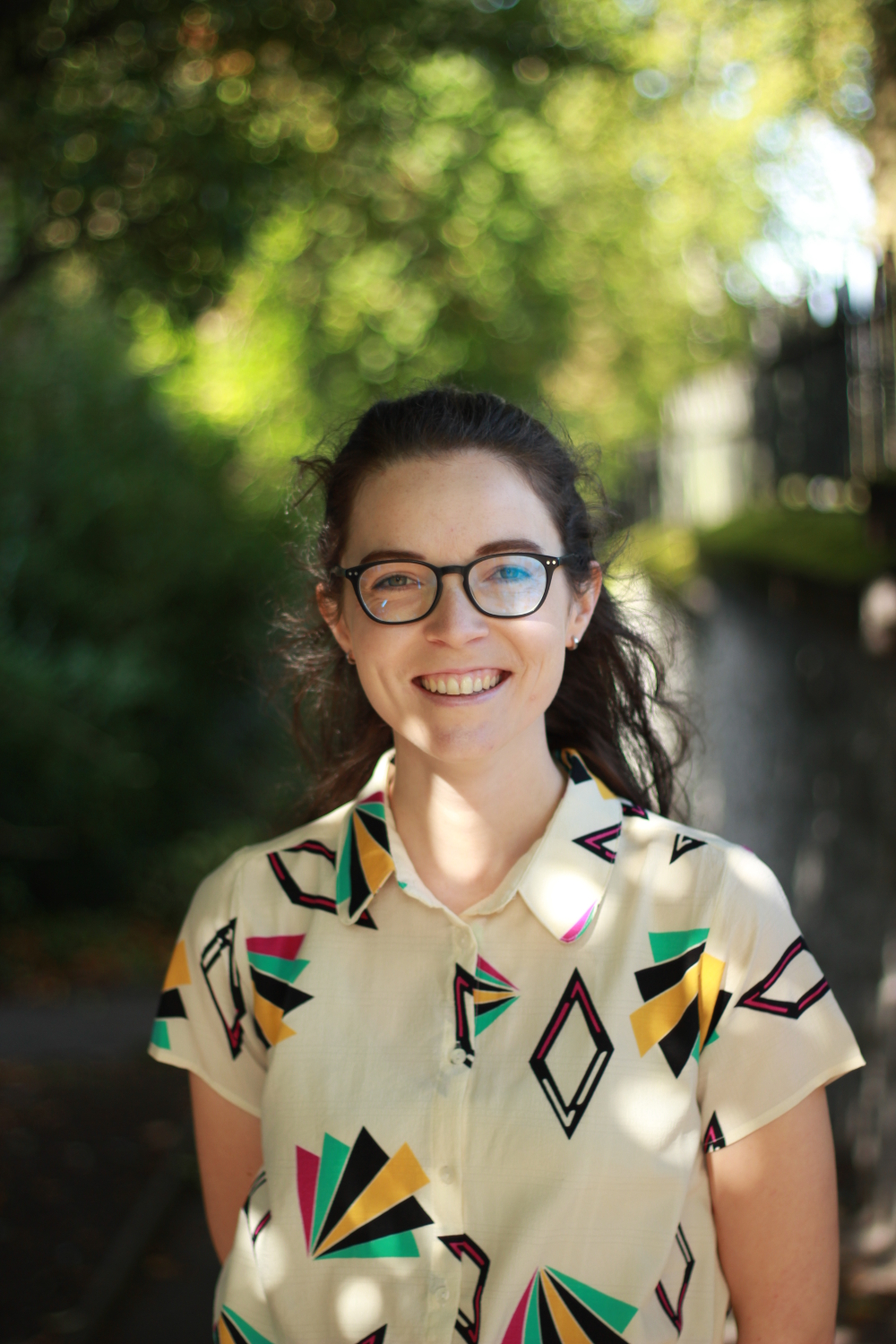 Clare Geraghty

Clare Geraghty , a graduate of Maynooth University and UCC, was awarded a Travelling Doctoral Studentship in Hispanic & Latin American Studies in 2020.
"I graduated from Maynooth University with a BA International in French and Spanish in 2018. I then moved from Maynooth, my hometown, to Cork, where I completed an MA in Languages and Cultures at UCC. I started my PhD in the Department of Spanish, Portuguese and Latin American Studies in January 2020.
I felt that UCC was the perfect environment for me, due to its vibrant research community and comprehensive support network for postgraduate students. UCC is one of few Irish institutions dealing specifically with the Caribbean. My supervisors, Dr Céire Broderick and Dr Carlos Garrido Castellano, are both are specialists in Latin American Cultural Studies. As I will be based within CASiLaC, the Centre for Advanced Studies in Languages and Cultures, I am very well positioned to connect with research clusters such as 'Violence, Conflict and Gender'. During my time as an MA student at UCC, I organised a community engagement event as part of Equality Week 2019, which was attended by members of Nasc, the Migrants and Refugee Centre in Cork. I look forward to planning more interactive and collaborative research events as the project progresses.
My current research focuses on queer feminist hip-hop in the context of the Cuban diaspora in the US. I am studying the work of hip-hop artists and activists, Krudxs Cubensi, and their 'fierce feminist hip hop and Afro-Cuban flavours'. My work investigates how a nuanced understanding of the experiences of queers of colour can contribute to the creation of more inclusive feminist spaces. I aim to contribute to existing debates within queer and feminist studies. I applied for the NUI Travelling Doctoral Studentship in order to practically apply key concepts from my research to the real-life contexts which they address: migration and movement, minority identity in diasporic space, public performance. This scholarship will enable me to travel to Cuba and to the US to map the impact of Lxs Krudxs' music as a cultural product. At present, I have planned three research trips: La Habana, Cuba; New York, US; Texas, US. I am looking forward to engaging with artists and activists on the research trips and to sharing what I will learn with my home institution of UCC as well as the wider research community in Ireland."