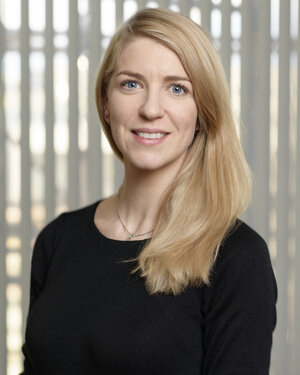 Dr Kate Laffan

Dr Kate Laffan is a Marie Skłodowska Curie Fellow in the School of Economics and at the Geary Institute for Public Policy at University College Dublin and a Visiting Fellow in the Department of Psychological and Behavioural Science (PBS) at the London School of Economics (UCD). She holds a BComm International from UCD and an MSc and PhD in Social Policy from LSE.
Kate carries out research at the intersection of economics and psychology aimed at producing policy-relevant insights which can help to address environmental challenges and promote human wellbeing. Her Marie Curie project is focused on investigating the drivers of intention behaviour gaps in environmentally significant consumption behaviours and producing insights which can help close these gaps (See project website for further details).
Project supported by the NUI Grant Scheme:
With her NUI Grant for Early Career Academics, Kate plans to host a conference on 'Behavioural Science for a Sustainable Future' which will bring together behavioural science experts, policymakers and practitioners interested and engaged in the application of behavioural insights to environmental policy challenges. The conference's overall aim is to promote the role of behavioural science in climate change mitigation efforts. It will do so by highlighting cutting edge behavioural science research happening in the area, providing a platform to discuss future directions for the field and providing opportunities for networking.