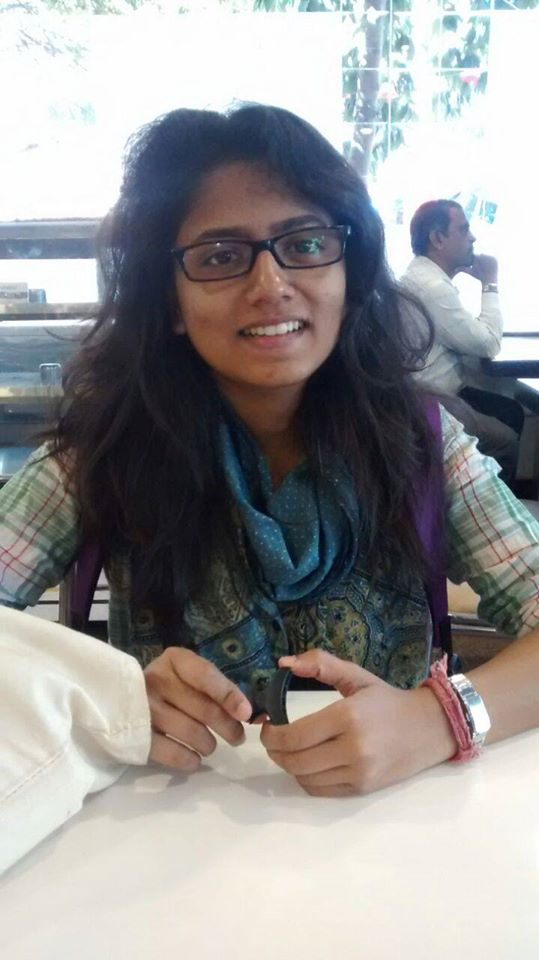 Shruti Rajgopal

Shruti Rajgopal, a graduate of UCC, was awarded a Travelling Doctoral Studentship in Early Modern History in 2020.
"My name is Shruti Rajgopal. I am a PhD student at the School of History in University College Cork. I have completed my MA in Renaissance Latin Culture from UCC (2018-2019) and my Bachelors in Architecture from Sir. J.J. College of Architecture, Mumbai, India (2012-2017).
My PhD is in the area of Early Modern History. I am studying Latin texts written during the Renaissance that describe India or that were written in India. For this reason, I am attached to the Centre for Neo-Latin Studies in UCC, which helps me to develop my language skills and philological expertise. I have also participated in regular sessions of Spoken Latin and in the annual Schola Latina, which uses techniques derived from the Renaissance to help students engage with Latin on a higher level. My Supervisor, Dr. Jason Harris, is a Neo-Latinist who specialises in anthropological approaches to the study of early modern history. His guidance has shaped my approach to Indian ethnography in the Renaissance.
My research aims to introduce early modern India to the field of Neo-Latin scholarship. The project is based on examining ethnographic sources describing India during the 16th and 17th century. I am studying European perception of India, but also Indian responses to the Europeans, paying particular attention to the teaching and learning of Latin in India. European Latin texts that describe India are well known, but rarely studied in detail. By contrast, Indian works in Latin from this period are sparsely mentioned in secondary sources. For this reason, archival research plays a significant role in my research. The NUI Travelling Doctoral Studentship is thus an ideal support for my research, helping me to fund visits to India, Rome, the UK, Portugal, and elsewhere.
Over the next few years I look forward to bringing attention to India's place within the world of renaissance Latin. Through the Centre for Neo-Latin Studies I am connected to an international network of scholars, in Europe, America and beyond, who provide intellectual support and an audience for my work, but I also anticipate presenting my findings at international conferences in the near future. Furthermore, I have been working on a blog, through which I will share thoughts based on my research and connect with like-minded historians. In the future, I would like to draw upon my training in architecture to examine the remains of Latin schools built during the early modern period in India."