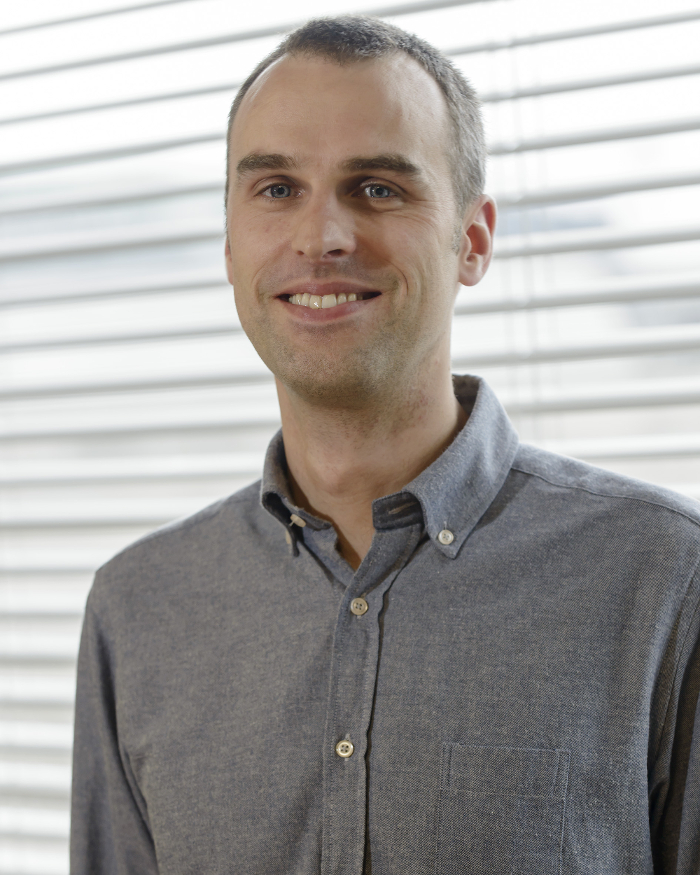 Dr Tim Groenland

Dr Tim Groenland was awarded an NUI Grant for Early Career Academics in 2020.
Dr Groenland is a Government of Ireland Postdoctoral Fellow in the School of English at University College Cork, where he is researching the history of the New American Review. His first book, The Art of Editing: Raymond Carver and David Foster Wallace, was published in 2019 by Bloomsbury Academic. His writing has appeared in Critique, The Los Angeles Review of Books, and The Dublin Review of Books, among other venues. He is the Marketing and Reviews Editor for the Irish Association of American Studies.
Project supported by the NUI Grant Scheme:
175 years ago, Frederick Douglass, a formerly enslaved man who had escaped from bondage in Maryland to become a leader of the abolitionist movement in the United States, visited Ireland. Between 1845 and 1846, Douglass lectured to packed audiences in Dublin, Wexford, Waterford, Cork, Limerick and Belfast, met with Daniel O'Connell (a major inspiration in his fight against injustice), and reflected upon the devastating effects of the famine then beginning to sweep the nation. Writing towards the end of his four-month tour, Douglass wrote: "I can truly say I have spent some of the happiest moments of my life since landing in this country. I seem to have undergone a transformation. I live a new life."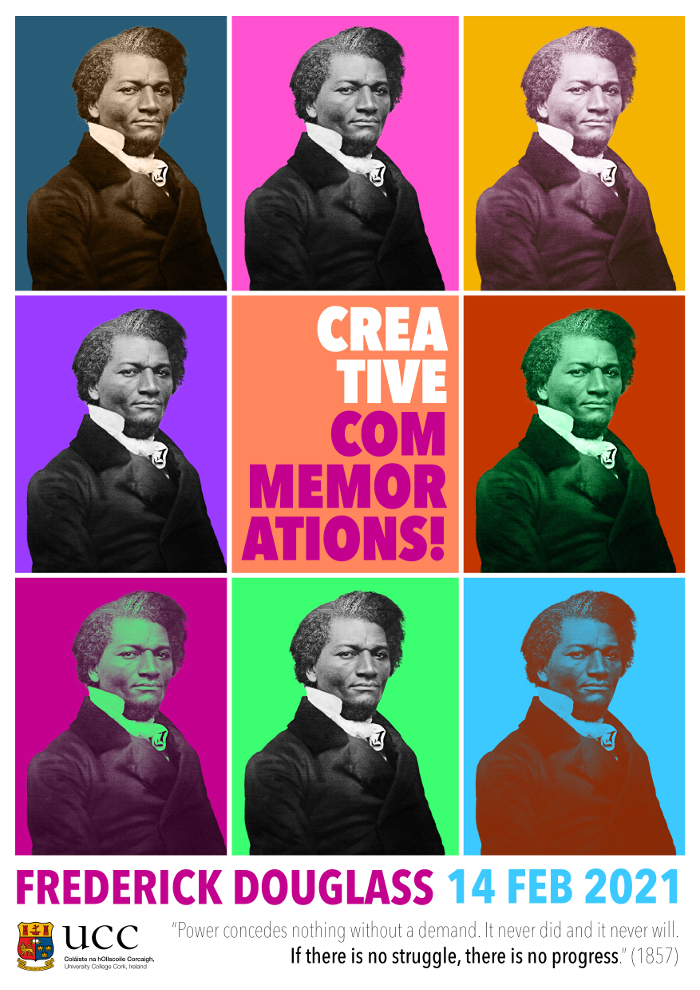 Click to enlarge
To commemorate this historic visit, Groenland and fellow early career scholars Dr Caroline Schroeter and Sarah McCreedy have developed #DouglassWeek – an all-island, creative and collaborative event series, taking place in the week of Douglass's self-chosen birthday in February 2021. While the organisers are based in University College Cork, they are collaborating with students, artists, writers and community groups around Ireland and beyond. They are working with the support of the Frederick Douglass Family and the US Embassy in Ireland, giving the event a transatlantic dimension that will reflect the cultural encounter of Douglass's visit.
#DouglassWeek will run from the 8th to the 14th of February 2021 and will feature a variety of performative events, creative installations and critical discussions, offering a collection of responses to Douglass's footprint in Ireland and connecting his legacy to contemporary activism around issues of equality, race, and migration. The events will feature public participation (a poetry competition, for example, with the winning entry to be read by acclaimed actor Roger Guenveur Smith), and the organisers invite "Creative Commemorations" from Douglass enthusiasts around the world.