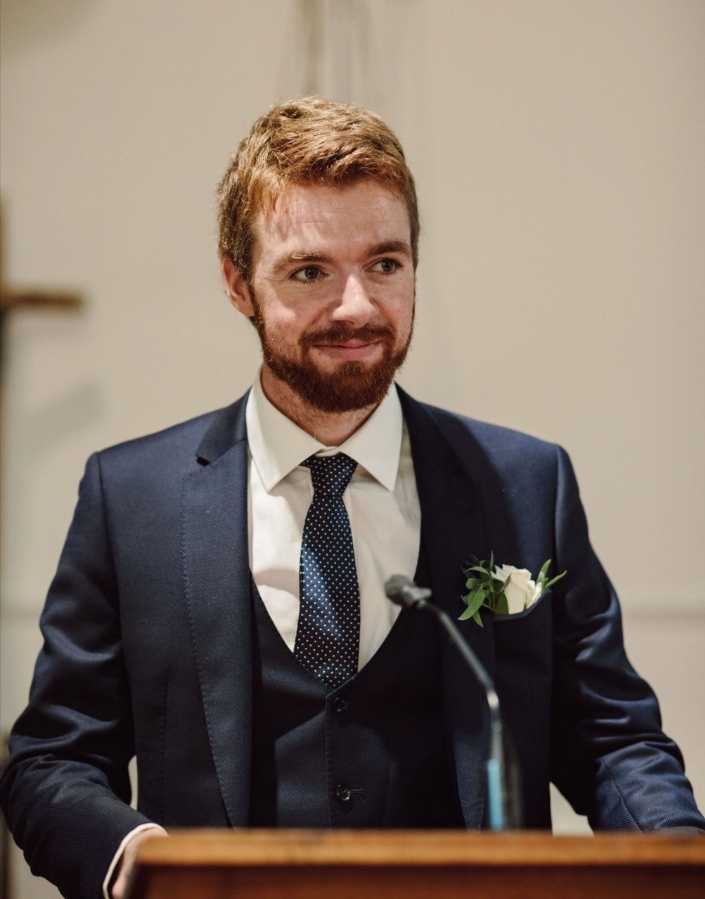 Dr Alan McCarthy
Dr Alan McCarthy was awarded a Special Commendation Prize in the competition for the Publication Prize in Irish History for his publication, 'Newspapers and Journalism in Cork, 1910-23: Press, Politics and Revolution', published in 2020 by Four Courts Press.
Alan was conferred with a PhD by UCC in 2019 where he completed his doctoral thesis under Dr Donal Ó Drisceoil. Alan has published his research in various book chapters and articles in publications like Éire-Ireland and the Holly Bough. He has contributed to radio and television documentaries regarding the Irish revolutionary period and modern Irish history and published his first book, Newspapers and Journalism in Cork, 1910-23: Press Politics and Revolution in 2020 with Four Courts Press. Presently, he is ACE Postdoctoral Research Fellow at UCC where he is writing a history of adult education in the south of Ireland from 1946-2021 to mark the 75th anniversary of the Adult Continuing Education (ACE) Department in UCC.
His first book examined the newspapers and journalistic sub-culture in County Cork during the Irish Revolution, 1910–23. County Cork was home to a diverse array of conservative and radical papers across the political spectrum, from the unionist Cork Constitution to the Sinn Féin-owned republican Southern Star. This book is not just concerned with the journalistic output of these papers and their diverse political outlooks, but also their staff, engaging with newsboys and editors alike. This inverts typical historical approaches which traditionally use newspapers primarily as historical sources, whereas this study showcases them as historical forces. Indeed, this is one of the aspects that attracted Alan to this topic in the first place; while newspapers are constantly used as references, often the political orientation and behind-the-scenes machinations that produced this content goes unnoticed in historical analyses.
Of course, these papers operated during an incredibly violent time. This book highlights how editors and journalists at this time did not sit on the side-lines during the conflict but were centrally involved and experienced very real danger; newspaper owners and employees were threatened, attacked and shot. This book examines the experience of these papers, and the consequential, and often devastating censorship and suppression they experienced at the hands of the British government, IRA and both factions of the Irish Civil War.
"If I were to highlight one epiphany moment that sowed the seed for a media study of the Irish Revolution that utilised Cork as a case study, it would be the image of IRA Volunteers raiding the Cork Examiner in December 1920, using sledgehammers to destroy machinery. While we've often heard that 'the pen is mightier than the sword,' the image of the sledgehammer and the sense of desperation that accompanied its use was something that stayed with me and very much inspired this study in its embryonic stage. Ultimately, the book highlights how newspapers both engaged with the leading issues of the day and acted as a microcosm of the conflicts and disputes that engulfed Ireland as a whole."