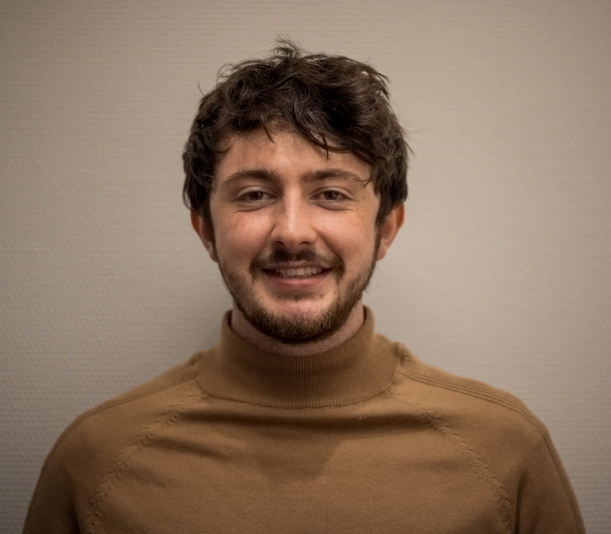 Cárthach Ó Faoláin
Bronnadh an Chéad Duais an Dr T K Whitaker sa Ghaeilge ar Cárthach Ó Faoláin , Coláiste na hOllscoile Corcaigh.
Is as Cill an Fhuarthainn i nGaeltacht na Rinne i gCo. Phort Láirge dom. Roghnaigh mé tabhairt faoin "MA Dlí na hEorpa agus an Ghaeilge" i gColáiste na hOllscoile, Corcaigh anuraidh mar go raibh rogha leathan ábhar ar fáil mar chuid de agus thug sé an deis dom freastal ar riachtanais éagsúla don saol gairmiúil agus acadúil agam agus mar bharr ar sin, amhlaidh a dhéanamh i mo theanga dhúchais. Bhí sé ar mo chumas díriú ar cheisteanna práinneacha na linne seo trí chuid an dlí den mháistreacht, ar nós dlíthe um dhídeanaithe, dlí an chomhshaoil, ceisteanna eacnamaíochta na hEorpa agus bhí an deis agam leis an chuid eile díriú ar ábhair chultúrtha, ar nós aistriúchán ó Ghaeilge go Béarla ar amhráin na hÉireann sa 19ú agus 20ú haois, agus rinne mé taighde ar amhrán faoi leith ó LS a scrúdaigh mé le linn mo bhunchéime. Anuas ar sin, chuir mé le mo chumas Spáinnise agus rinne mé staidéar ar cheird an aistriúcháin féin. Ar deireadh, scríobh mé miontráchtas dar teideal Forléargas ar Dhlí an Fhiadhúlra in Éirinn, ábhar a bhfuil an-suim agam ann agus ar beag a scríobhadh faoi go n-uige seo. I mí Dheireadh Fómhair na bliana seo, thosaigh mé ag obair i gCúirt Bhreithiúnais an Aontais Eorpaigh i Lucsamburg mar dhlítheangeolaí i gCillín na Gaeilge.
I come from Cill an Fhuarthainn in An Rinn, in the Waterford Gaeltacht. I decided to undertake the MA in European Law and Irish at University College Cork last year as I had a wide choice with regards to the subjects and modules I had to choose from and it provided me with the opportunity to undertake and fulfil various academic and professional requirements and furthermore, to do so in my native language. The MA allowed me to focus on contemporary issues through the legal part of the MA such as refugee law, environmental law and European economic policy, while the language element allowed me to consider cultural questions such as the translation of Irish traditional songs to English in the 19th and 20th century, and I undertook research on one particular song from a MS I reviewed during my undergraduate degree. I also furthered my Spanish language ability and undertook various translation training. Finally, I wrote a short thesis titled Forléargas ar Dhlí an Fhiadhúlra in Éirinn (An Overview of Wildlife Law in Ireland), a subject in which I am most interested and one that has seen a lack of commentary in recent times. In October of this year, I began working in the European Court of Justice in Luxembourg as a Lawyer-Linguist within the Irish language translation 'cellule'.