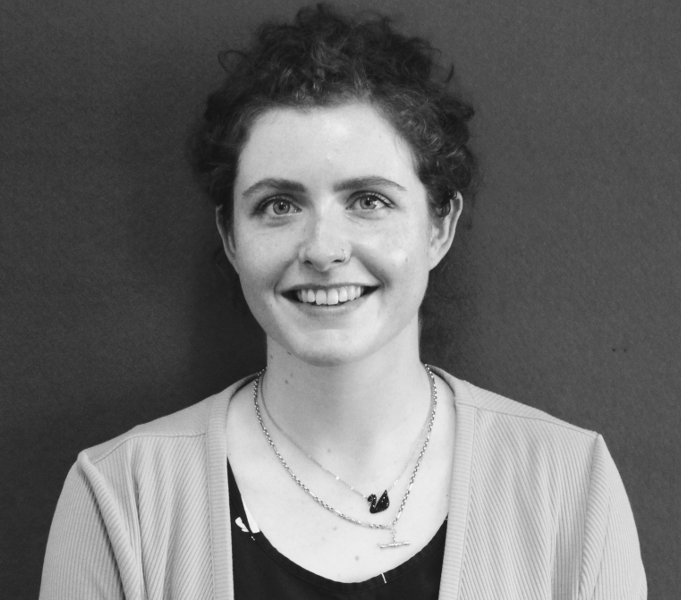 Grainne McInerney
The NUI Prize in Education was awarded jointly in 2021, and one recipient was Grainne McInerney, a graduate of NCAD
Gráinne McInerney is an Artist/ Educator based in Dublin. Following her BA in Visual Communications in 2009, she lived in Colombia and South Korea where she realised her passion for teaching. On returning to Ireland, she spent time in an education centre in a lower socio economic area of Dublin where inequalities within the education system were visible. This motivated her to pursue the Professional Master of Education in the National College of Art and Design, allowing her to marry her two passions; art and teaching whilst enabling her to foreground equality and inclusivity through art in the classroom.
Due to Covid, Gráinne's research project included two discrete elements:
A Literature Review which investigated Cripistemology; a theory concerning the intersection of queer and disabled identities and the effect art education can have on normative attitudes.
A collaborative Arts-based Research project based on her Change Lab project, which was a response to the Sustainable Development Goal 'Sustainable Cities and Communities' and the extent to which it might inform a curriculum intervention and possible approaches to teaching as an Artist/ Educator.
She aims to connect with visual art educators/ researchers, having identified the new Senior Cycle Visual Studies curriculum as an area for potential collaborative curricular interventions in the area of Development Education and Cripistemology.
Gráinne approaches education as a lived curriculum, looking to expand her students' ways of knowing beyond the classroom. She is currently working in Harold's Cross Educate Together Secondary School where she teaches visual art and ethical education.