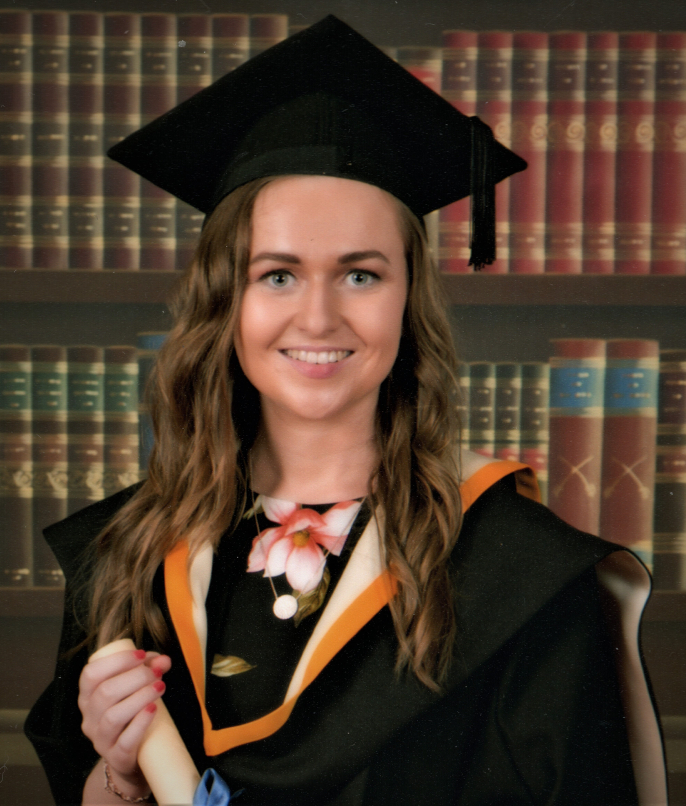 Mary Quill
The NUI Scholarship in Education was awarded to Mary Quill , a graduate of University College Cork.
Mary Quill is a post-primary Accounting and Business teacher from Blarney, Co. Cork. She completed a BA in International Business in the University of Limerick and was awarded the Gold Medal for joint first place overall in the Graduating Class of 2019. Following work experience in client accounting and audit as part of her undergraduate studies, Mary chose to pursue her passion for education and working with young people in her subject areas by undertaking the Professional Master of Education in UCC. She was awarded the School of Education Prize as the Top UCC Professional Master of Education Student for 2021, having successfully attained the highest overall mark on the programme, and was also the UCC nominee for the BSTAI John O'Connor Award for Excellence in Business Studies Teaching for 2021, having obtained the highest mark in the teaching practice of Business Studies.
As part of the Professional Master of Education, Mary carried out research focusing primarily on improving student motivation to complete homework through the offering of choice between different homework tasks. The findings from this research concluded that offering students choice had a positive effect on their sense of intrinsic motivation and self-efficacy in completing their homework – outcomes that link clearly with the development of the self-regulation processes that are emphasized within the Junior Cycle Key Skills Framework.
Mary is now teaching full-time at Edmund Rice College in Carrigaline, where she is thoroughly enjoying being immersed in the world of teaching and learning and applying the practices and knowledge acquired through her university studies in the post-primary classroom.