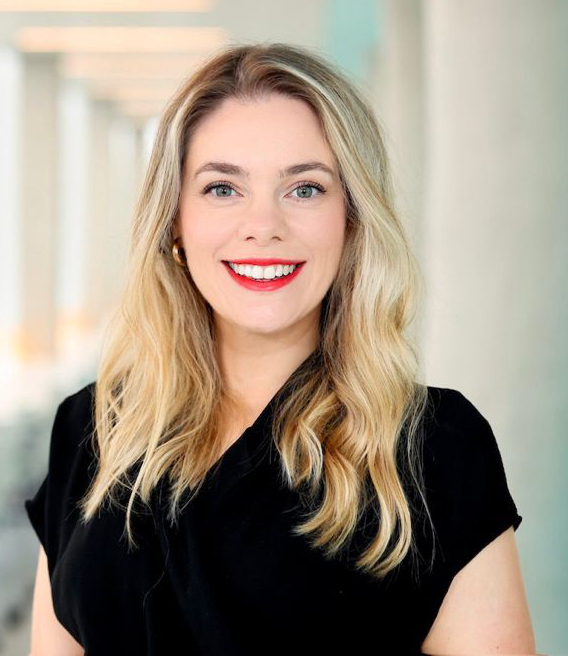 Dr Andrea J. Doyle
Dr Andrea J. Doyle was awarded an NUI Grant for Early Career Academics in 2022. Dr Doyle is based at the Royal College of Surgeons in Ireland (RCSI) Simulation Centre for Simulation Education and Research, and is interested in the development of competency based curriculum in medical education.
Dr Doyle was awarded a first class honours BSc degree from Dublin Institute of Technology (DIT) in 2011 in Physics with Medical Physics and Bioengineering. After this she continued to study the application of physics to medicine and undertook a Post Graduate Diploma in Physical Sciences in Medicine in Trinity College Dublin in 2011-12. In 2015 she returned to the Technological University Dublin (formally DIT) and completed her PhD titled "Establishing High-Quality Prostate Brachytherapy (PBT) Training Programmes by Developing Physical Simulator Training Devices" in September 2019. In 2021 she completed a Postgraduate Diploma in Medical Education. During her doctoral research Dr Doyle conducted the first of its kind All-Ireland multi-centre evaluation of trans-rectal ultrasound (TRUS) systems used in PBT to find optimum system settings for the procedure.
Project supported by the NUI Grant Scheme:
Dr Doyle is currently working with a network of national and international collaborators to bring together professionals across Higher Education Institutions in a variety of sectors to examine Interprofessional communications skills, to learn about innovative methodologies and practices towards simulation based training incorporating a cross sectoral approach. The NUI Grant is supporting her to organise a symposium (#RCSISIMposium) that will provide a forum for attendees and the network of collaborators and experts to share learning experiences and insights from their professional experiences of communications skills training. The symposium is intended to encourage future research collaboration opportunities which will enable Dr Doyle to further develop her skills as an independent researcher and achieve her career goals.