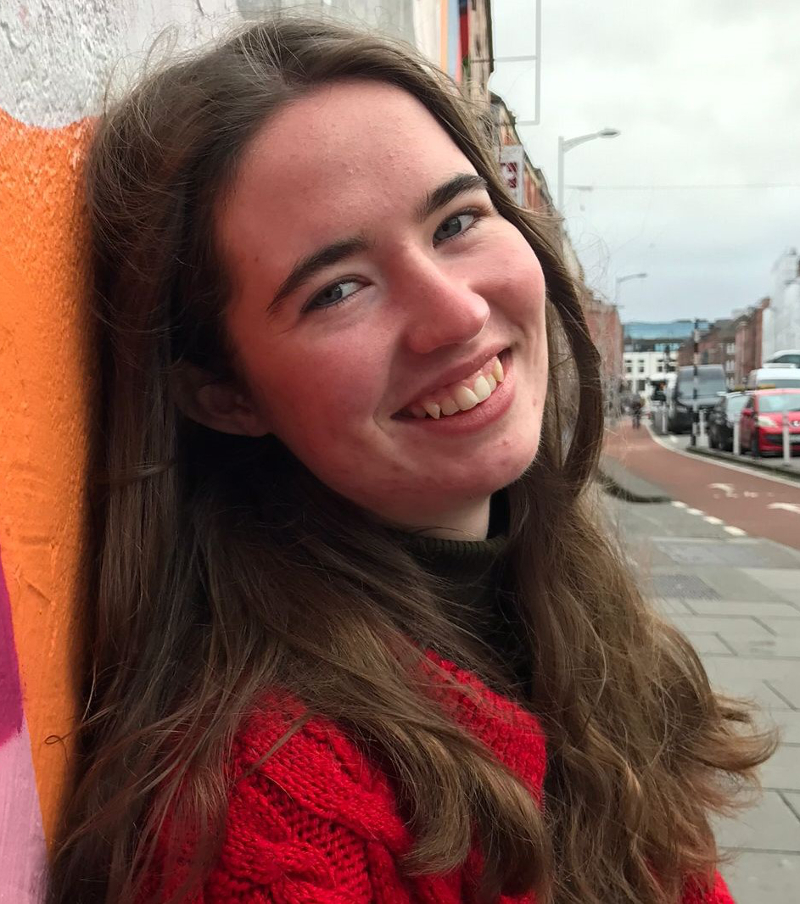 Angelina McGrath
Angelina McGrath is a 23 years old and from Wexford, where she lived all her life until moving to Cork for college.
I studied Drama and French at UCC, which allowed me to expand my knowledge of the wider francophone world as well as of the language itself. As part of this programme, I spent six months studying at Université Grenoble Alpes; this was my first time in France, and while there I fell head over heels in love with the country, staying to work for the summer until the last possible moment. I then graduated from UCC and am now halfway through a Masters in Literary Translation in Trinity College, Dublin, where I am hoping to focus on the prismatic translation of francophone texts from across the globe for vulnerable groups.
I hope to move back to France at the end of this degree programme, and to find my place in the literary scene there. Studying this language has completely opened the world to me in a myriad different ways, and given me a foundation for learning other languages. I am extremely grateful for the opportunities I've been afforded throughout my education, not least this scholarship, which will give me a chance to focus more on translation and writing projects.