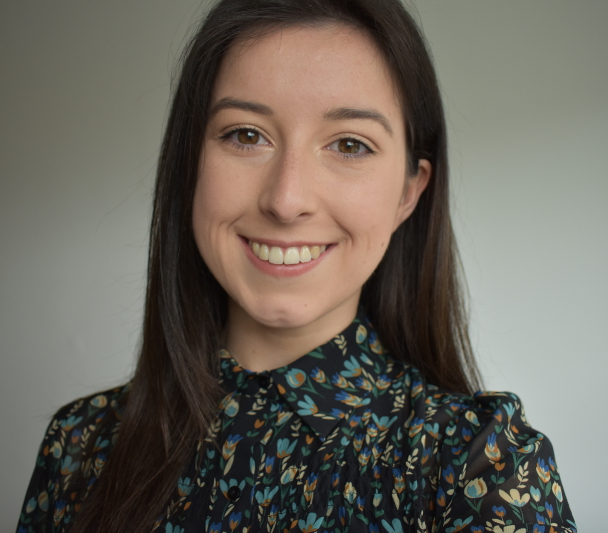 Dr Niamh O'Mahoney
My name is Dr Niamh O'Mahoney. I completed my BSc in Chemistry with Forensic Science and my PhD in Analytical Chemistry at UCC, graduating in Oct 2018 and Oct 2022.
I was funded by the NUI Travelling Doctoral Studentship and the Denis Phelan Scholarship for my PhD studies under the supervision of Dr Dara Fitzpatrick in Broadband Acoustic Resonance Dissolution Spectroscopy (BARDS). While I am a chemist by trade, education is in my blood.  My parents are secondary school teachers, my Dad taught me chemistry for my leaving certificate, and my grandmother was my primary school principal.
As a neurodiverse person who navigated the university landscape as an undergraduate and postgraduate student, I know first-hand where practices need to adapt and develop for the better, enabling all students to fulfil their potential. Simple changes to current teaching practices will enhance personal learning, positively impacting typical and atypical learners. This specific study's scope is developing teaching and learning techniques for dyslexic students, equipping them with tools and skills that will facilitate their learning and tackling the working world post-education. The future developments of the study include tackling each neurodiverse diagnosis. Dyslexia has been selected as the first neurodiverse condition to shape educational structures, as dyslexia is the leading form of neurodiversity. Dyslexia influences at least 1 in 10 people and is a genetic difference in an individual's ability to learn and process information. With only 20% of the estimated dyslexic population diagnosed with the condition, 80% of dyslexics are navigating the academic system, unable to understand why they aren't excelling regardless of the time and energy invested. The system is broken, and this project poses the opportunity to 'offer a hand' to struggling students. In the 21st century, there is no room for debilitating any student simply due to archaic educational structures. One size does not fit all. This project will level the playing field of STEM education for neurodiverse students, harnessing the untapped potential all these students have to offer.
This interdisciplinary project will be based in the School of Chemistry at University College Cork. UCC is the perfect research institute for this project. My mentor Dr Eric Moore is currently developing a state-of-the-art Science Studio facility, which will be the base for this project's implementation. The Science Studio will be housed in the Kane Building. This facility will be the first of its kind in the country and is a pioneer in the technology and teaching formats available via the studio. The centre will facilitate all work packages for this project, yielding the opportunity to revolutionise how neurodiverse and neurotypical individuals are taught STEM subjects.
I am overjoyed that my project 'One size does not fit all: enhancing the learning experience of neurodiverse students in tertiary STEM education' received funding via the NUI Dr Garret FitzGerald Post-Doctoral Fellowship in Higher Education Studies. This project wouldn't be possible without the support of the NUI Awards. I know first-hand how the prestigious NUI Awards can offer a competitive edge to their scholars. The support of the NUI Awards and the NUI community is immense, and I am delighted to continue being a NUI scholar.
This project has been a passion of mine for several years, and I am excited to pursue such an important topic. I look forward to developing skills and techniques to support neurodiverse students in tertiary education, in turn forming a neurodiverse-friendly campus at UCC with the hope of rolling out these practices further afield.