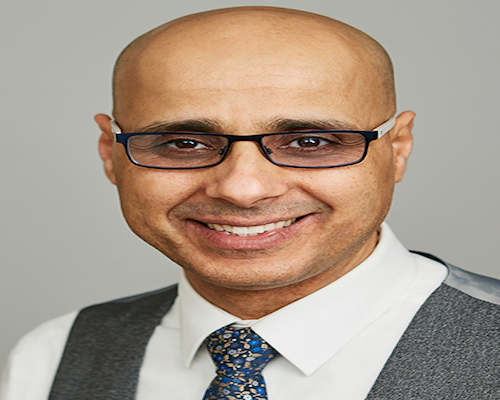 Abbas, Ali O'Shea
Abbas, Ali O'Shea
Director of AFA Consultancy
A Chara,
I would like to introduce myself as a first time Seanad candidate in the upcoming election.
I was born in Iraq and spent the first 31 years of my life as an Iraqi. I have lived in Ireland for 14 years and I became an Irish citizen in 2016. I originally came to Ireland as a refugee, as it was no longer safe for me in Iraq. I am married to Aoibheann Ali O'Shea and we have two beautiful sons together. I run my own business, through which I promote Ireland's excellent 3rd level institutions to students and governments in the Gulf States. In the wake of Brexit I believe it is more important than ever to promote Ireland abroad and explore new regions to create greater stronger links with.
My core motivation is to provide greater representation for Ireland's new Irish in the Oireachtas, I am standing as an independent as I believe this is an issue which crosses party lines. As a member of the Seanad, I will advocate for reform in the immigration and the education sector in Ireland, while also promoting greater political participation and positive integration through community involvement.
I am committed to:
Sharing the views of minority voice in Ireland, drawing on my personal experience as a refugee,

Promoting Ireland as an education hub abroad and working with the government to do so.
Education
I believe that education is Ireland's greatest export and I actively promote Ireland as a globally recognised centre for educational excellence. My aim is to increase funding for education by building relationships between Irish and international institutions.
The education sector and sports education in particular are passions of mine. I aim to use my experience in working in a variety of roles in the educational sector and my research in sports education to contribute to debates and policy development in these sectors.
Integration
I believe integration of new arrivals into Irish life is essential and beneficial. I will continue working to encourage this through education and participation in community life.
I am a product of the immigration system in Ireland. My application for refugee status was processed quickly and I was able to start work within a month as an interpreter/translator with the immigration service. However, I am one of the lucky ones, and I have witnessed many family and friends suffer at the hands of the immigration system, spending years in direct provision unable to continue to third level education or join the workforce. Immigrants should be empowered to integrate and contribute from day one. I will advocate for an immigration system that will be more beneficial for everyone in Irish society.
Contribution
I believe in participation and inclusivity in the democratic process and playing an active role in contributing to Irish society. I will empower communities to do so through education and integration.
I will provide the perspective of the new Irish in the Oireachtas and work to harness the benefits of diversity in our society. It would be an honour for me to be able to count on your support in the up-coming election.