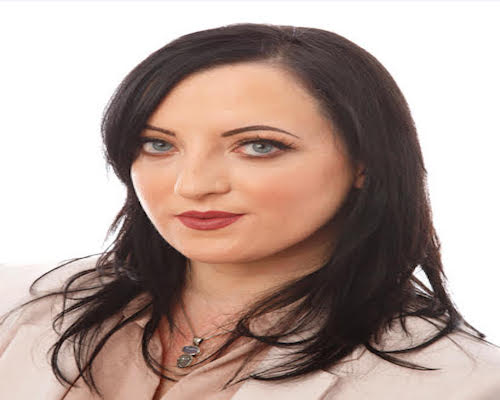 Butler, Jennifer
Butler, Jennifer
Academic - University Lecturer
Vote #1 Jenny Butler – A Dynamic Senator for Education, Culture, Inclusivity
Dr Jenny Butler is an award winning researcher and educator. She holds a PhD in Folklore and Ethnology from University College Cork and has a background in the study of philosophy, anthropology and Celtic Studies. Dr Butler has worked in academia for over eighteen years as a Lecturer on undergraduate and postgraduate programmes, in adult and community education, and has also taught children through Dublin City University's Centre for Talented Youth Ireland (CTYI). Her longstanding work in this area has made Jenny cognizant of the necessity for a fully funded education system at all levels. She is also aware of the need for inclusivity in education and in all our social systems, to have effective social care systems (healthcare, housing) that are fair, accessible and responsive to people's needs. She stands against any kind of discrimination, racism, or hatred. Jenny supports true equality between people, no matter their social background, skin colour, or gender; she is a LGBTQ+ ally. Dr Butler is running as an Independent candidate with the objective of being a senator for everyone, to represent the diverse Ireland of today.
As an academically trained folklorist and cultural studies specialist, Jenny cares deeply about Ireland's heritage, our traditions both ancient and modern, spirituality, our history as an independent nation, and all that we will bring into the future. Dr Butler recently organised an important conference that brought together international experts working on the issues of climate change, water management and sustainability. She strives to protect not just our cultural environment but our natural environment and wildlife.

"privilege is not just what you're given:
it's what you're not subjected to"

Jennifer Butler

With her academic background and analytical skills, Dr Butler is well qualified to consider the potentialities and broad implications of proposed legislation in the context of ordinary people's lived experiences and realities. She is mindful of people's circumstances, differing income levels, and issues of access to opportunity. Due to her own life experiences, and having grown up in a socially disadvantaged area, Jenny holds strong to the adage that "privilege is not just what you're given: it's what you're not subjected to".
Dr Butler brings a range of experiences to the role of senator. She's been an elected member of various boards of management and appointed to executive committees. She has a background in activism, lobbying for workers' rights, has done volunteer work with children with special needs, and has worked on campaigns for animal welfare.
Perhaps most significantly, Jenny is an empathic person who cares about people, values diversity, cross cultural understanding, and intergenerational understanding. She values treating each other and our environment with respect and living in a sustainable way. If these are your values too, VOTE JENNY BUTLER #1!
Website: www.votejennyb.ie
Social Networks:
Facebook: https://www.facebook.com/DrJennyButler/
Twitter: https://twitter.com/Jenny_Butler_
YouTube: https://www.youtube.com/user/MsButlerJ/