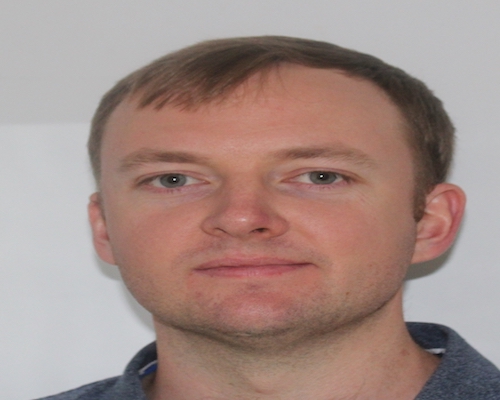 Delahunty, Eoin
Delahunty, Eoin
Operations Manager
I am standing as an Independent candidate for the NUI panel of Seanad Éireann.
I graduated as a Bachelor of Mechanical Engineering in 2010 from University College Dublin. I am originally from Fethard, Co. Tipperary and currently live in Dublin.
I represent a younger generation of highly educated and forward-thinking NUI graduates and, like many of them, have worked in several major international companies across a range of vibrant growth areas fusing technology, big data and financial services.
I am a liberal and inclusive voice for change in modern Ireland. If elected, I will use my strong professional experience to rigorously analyse and address the complex problems facing society today, in the very best traditions of the NUI.
With your vote, I will tackle the following priorities:
Radical Climate Action
I believe that most of the political parties are not really serious about addressing climate change. Sharing the same global perspective as many of my fellow NUI graduates, I am seeking a mandate to be a vocal champion for the change we need to make. 
Follow my blog where I'll share more detail on the far reaching and progressive solutions we need to examine and implement (blog details below).

"We don't just need to reduce emissions, we need to stop emissions."

Eoin Delahunty

Coming from a rural background but living in a city, I am uniquely positioned to bridge the seemingly emerging rural-urban divide in the climate change debate. Growing up on a small drystock beef farm, I am acutely aware of the challenges that Irish farmers face. I feel that farmers need to be listened to, not lectured at and that, as a group of people, have the capacity to evolve and change.
I will not be posting out a Litir Um Thoghchán as I believe it is a waste of paper and money.
You can engage with me on any of the below media:
Email: votedelahunty1@gmail.com
Twitter: @eoindelahunty
Instagram: @votedelahunty
Facebook: fb.me/VoteDelahunty1
Reform 
I believe that the Seanad is an important part of our bicameral parliamentary democracy. It needs to be reformed and it needs dynamic, energetic representation to influence the government of the day to implement the necessary changes.
If elected, I will campaign to extend the franchise and to reform the Seanad to make it more representative of modern Ireland.
Registration 
In tandem with the above reforms, while not every Irish person can vote, I believe that ensuring that everyone who is a NUI graduate should register and should vote. More participation will yield better representation. I will build awareness about the role the Seanad plays with younger people, many of whom are not registered.
Making Change Happen 
If you want someone who will work tirelessly to drive the change we need to make for Ireland's future, please give me, Eoin Delahunty, your number 1.
If you supported one of the older sitting senators in the last Seanad election, I ask that you consider lending your vote to me, I won't let you down.