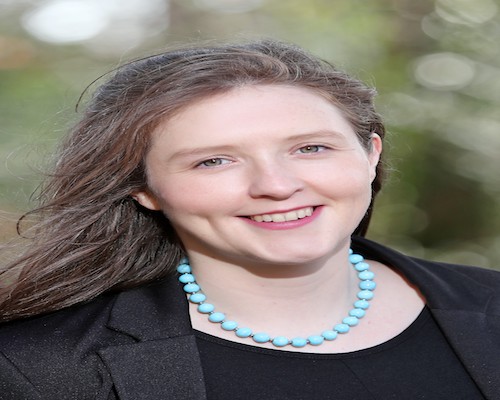 Dowling, Eva Elizabeth
Dowling, Eva Elizabeth
Science Communicator and County Councillor
Eva is the Green Party candidate for the Seanad NUI Panel. She is Ireland's first ever 'science candidate' in a political election.
A Green Party activist for the past eight years, she was elected to Dún Laoghaire Rathdown County Council on her first attempt last year.
In the leadup to the 2018 referendum, Eva founded and convened the 'Scientists for Yes' platform. The campaign brought together over 2,000 signatories from Ireland's science community, including Ireland's only living Nobel Laureate for the sciences.
She has over a decade's worth of experience in campaigns, public policy, and local government. She has been a life-long environmental campaigner and has worked on campaigns including marriage equality, the March for Science and safer cycling.
She has been heavily involved in Ireland's science community for over a decade. In her current role she advises clients across the science, technology and higher education sectors. Previously, she has worked for:
SiliconRepublic.com, Ireland's leading science and technology news source;

The Chief Scientific Adviser to the Government;

Career Zoo, Ireland's premier STEM career event; and

The Climate Gathering, a creative climate event series.
She holds a BA from University College Dublin and an MSc from the University of Edinburgh.
If elected to the Seanad, here is a snapshot of where her priorities will lie:
An evidence-based approach to tackling the issues of the day: housing, health, pensions, childcare and climate.

Making science central to resolving the climate and biodiversity crises.

Advocating for a fully independent Chief Scientific Adviser to the Government.

Securing increased funding for discovery research.

Working with higher education institutions to improve Ireland's university rankings.

Working to establish a science museum for Ireland.