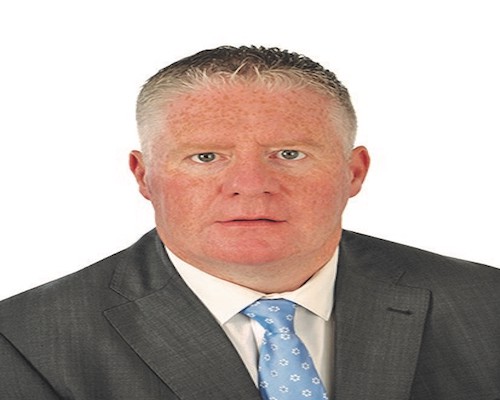 Finn, Mick
Finn, Mick
Youth Officer, Cork ETB, Cork City Cllr [Ind] Former Lord Mayor, Cork City 2018/19
Dia dhaoibh. Being elected the first non-party Lord Mayor of Cork for 70 years (in 2018) was a huge honour and the year in office afforded me a fantastic opportunity to see what was being done well in the community and the country and the gaps that prevailed. I was first elected to council in 2009 and have been fortunate enough to retain my seat twice since then.
My career background is something of a long and winding road and probably not the ideal example to give to the many students I worked with over my 15 years spent in the education sector!
Following graduation in UCC (BA), and subsequently DIT Rathmines (Journalism), I worked for a decade in the print and broadcast media…from my initial job as a senior reporter with the Westmeath Independent, to editing a Gaelic Games magazine to a three-year stint in Australia where I covered the 2000 Olympic Games for the Irish Echo (and the national papers here in Ireland), the Lions Tour and many other such events. While in Sydney, I was active in the Irish Community and was a playing member/manager with Sydney Shamrocks and New South Wales GAA…this followed on from my long involvement with St Finbarr's National Hurling & Football Club in Cork of which I am current chairman.
Upon my return, I worked as a schools GAA coach and then went on to work in the Oireachtas as a parliamentary assistant/researcher/speech writer. I followed up on this working for a decade in DEIS schools in Cork with the School Completion Programme where we delivered programmes to keep young boys and girls in school. This was a very rewarding as well as challenging role which opened my eyes to the many challenges facing young people and families. In between, I completed a MSc in Government & Public Policy at UCC.
In 2017, I took up a role as Youth Officer with Cork ETB where I am involved with over 40 youth projects in the city and county, aiming to ensure that government funding is hitting its targets.
Outside of all of this, I am keen to progress mental health and wellbeing initiatives having lost a number of young people whom I worked with to suicide and drug-related deaths. I am co-ordinator of the Cork City Darkness into Light for Pieta House and as Lord Mayor, helped to get am Adverse Childhood Experience (ACE) Trauma Informed agenda prioritised, alongside suicide prevention initiatives.
I am running for Seanad Eireann on this panel to progress some of the issues facing children, teenagers and Third Level students, conscious that interventions are needed in the vast majority of cases and not just those from marginalised backgrounds. These issues – including availability of housing to rent or buy – can be best tackled at national rather than local level and that's why I throwing my hat in the ring. Thanks…mile buiochas.