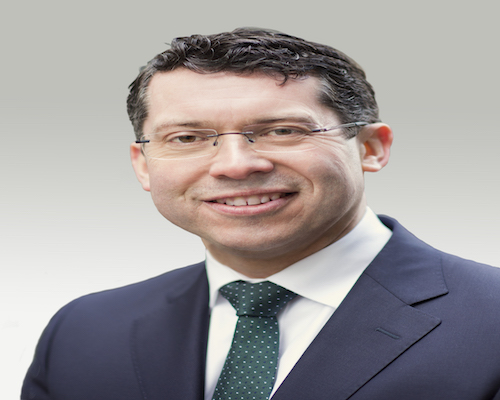 Mullen, Rónán Thomas
Mullen, Rónán Thomas
Full-Time Public Representative (Senator)
Senator Rónán Mullen represents the National University of Ireland constituency in Seanad Éireann, Ireland's Upper House of Parliament. First elected in 2007, he has been re-elected twice, topping the poll in the elections of 2011 and 2016. As an independent politician and chairperson of the Human Dignity Alliance he advocates for a human dignity perspective in policy and law-making. He was a member of the Irish delegation to the Parliamentary Assembly of the Council of Europe (PACE) in 2010 and again from 2016 to 2018.
In his contributions to date Rónán has emphasised issues such as the right to life, protections for the victims of human trafficking, support for improved end-of-life/palliative care in hospitals, support for those with special needs, maintaining Ireland's commitment to Overseas Development Aid, and social welfare protection for the economically vulnerable. He was a member of the Joint Committees on Social Protection as well as the Joint Committee on European Affairs. Rónán is a member of the Joint Committee on Health and of Comhchoiste na Gaeilge, na Gaeltachta agus na nOileán.The Human Dignity Award was established by Senator Rónán Mullen in 2014 and is presented annually by the Oireachtas Human Dignity Group to a person or group whose commitment to the promotion of human dignity has been exemplary.
Rónán was born and lives in Ahascragh, Co Galway in the West of Ireland. He took a BA in English and French in NUI Galway, and a Master's Degree in Dublin City University. Later he completed studies at the Honorable Society of Kings Inns in Dublin and practised as a barrister in the Irish courts. He has lectured in law and communications at the Institute of Technology in Blanchardstown, Dublin, now the Technological University Dublin. He has written weekly columns for the Irish Examiner and Irish Daily Mail newspapers. He was a Communications Officer and spokesperson for the Catholic Archdiocese of Dublin from 1996 to 2001.
Independent member of Seanad Éireann for NUI graduates, first elected 2007

Chairperson, Board of Management, Eglish National School, Ahascragh, Co Galway, and former Member, Board of Directors of CEIST, trust body for over 100 voluntary secondary schools

Called to the Bar 2003

Former President, NUI Galway Student Union

Member, Irish delegation to Parliamentary Assembly of the Council of Europe, 2010 and 2016-2018

Rapporteur, The Provision of Palliative Care in Europe (adopted November 2018)
For more see website: www.ronanmullen.ie