03.02.2009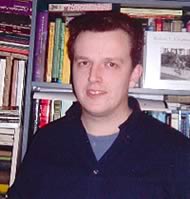 The NUI Centennial Irish History Prize of €5,000 has been awarded to Owen McGee for The IRB: The Irish Republican Brotherhood from the Land League to Sinn Féin, published in 2005 by Four Courts Press.

In making its recommendation to the Senate concerning the awarding of the Prize, the Selection Panel commented as follows: 

'The IRB: The Irish Republican Brotherhood from the Land League to Sinn Féin,  is a powerful contribution to Irish historiography. In his excellent introduction, Dr McGee clearly sets out the definition and scope of his work. In nearly 400 pages of closely documented text, he more than fulfils our expctations, and his conclusion roundly points up the overall significance of his thesis. Not only is the work the most comprehensive study to date of the seminal, radical, organisation in modern history but it places the IRB in the total conext of late-nineteenth/early twentieth century Irish politics and culture, thus creating a rare panoramic canvas.' 

The NUI Centennial Prize for Irish History was offered for the best work of Irish historical research,
published since 1 January 2005 as a first sole author book. 

Graduates of the National University of Ireland and members of staff of the Constituent Universities and
Recognised Colleges of the NUI were eligible to enter for the prize, provided that in the case of those of
Doctoral status, the Doctoral Degree was awarded no earlier than 1 January 1990.

Dr McGee is a graduate of UCD. He is currently working in the Manuscripts Department of the National Library.