17.08.2009

NUI learned with great sadness today of the death, on 8th August, of Dr Blaze O'Connor, recipient of the 2008 NUI Centennial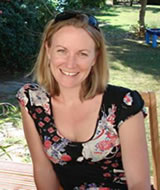 Post-Doctoral Fellowship in Irish Studies/Archaeology. Dr O'Connor had taken up the Fellowship in the Department of Archaeology at University College Dublin, under Professor Gabriel Cooney.
A native of Auckland, New Zealand, Dr. O'Connor completed her BA and MA at the University of Auckland. She then came to Ireland and was awarded a PhD by UCD in 2006 (her thesis entitled 'Inscribed Landscapes Contextualising Prehistoric Rock Art in Ireland'). In 2008 she was Programme Director of the Sixth World Archaeological Congress (WAC-6) held at University College Dublin.
Dr O'Connor was already a scholar of note. As part of the application process for the Fellowship she was interviewed by teleconference from Britain and emerged clearly at the top of her group. The Selection Panel commented that her performance was 'outstanding under every heading' and that her research would be 'of the highest international significance'.
Blaze O'Connor's funeral took place in Leicester on 13th August, and her body has been returned to her native New Zealand.