02.12.2013
The annual Honorary Conferring Ceremony of the National University of Ireland will take place in the Corrigan Hall, Royal College of Physicians in Ireland today, Monday 2 December at 4.30pm.
 
At the Ceremony, the Chancellor of the University, Dr Maurice Manning will confer the honorary degrees on the following:
 

| | |
| --- | --- |
| Professor J.C. Séamus Davis | Scientist |
| Lelia Doolan  | Film and Theatre Director, Broadcaster |
| Professor Brigid Laffan | Educationalist |
| Brian O'Driscoll  | Irish Professional Rugby Union Player |
| Val Noone | Historian |
      
Biographical details:
Professor J.C. Séamus Davis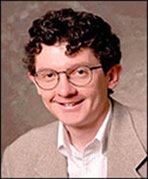 Séamus Davis was born and raised in Skibberen, Co Cork; attending St. Fachtna's High School. He recieved a BSc in Physics from University College Cork (1983) and PhD in Physics from the University of California-Berkeley (1989). He was appointed Professor of Physics at the University of California-Berkeley and a Faculty Physicist at Lawrence Berkeley National Laboratory in Berkeley, California between 1993 and 2003. He was appointed Professor of Physics at Cornell University, New York, in 2003 and a Senior Physicist at Brookhaven National Laboratory, New York, in 2006. In 2007 he was appointed Distinguished Research Professor of Physics at St. Andrews University, Scotland, and in 2008 he became the J.G. White Distinguished Professor of Physics at Cornell University. He became Director of the Center for Emergent Superconductivity of the US Department of Energy in 2009.
 
Séamus Davis' active research interestes are in the general field of Macroscopic Quantum Physics including studies of superconductors, superfluids, supersolids, and exotic quantum fluids made of spins, magnetic monopoles, and heavy-fermions. He has recieved many awards and honors, most notably the world's premier prizes in two fields: the Fritz London Memorial Prize (2005) for his research on superfluids, and the Kammerlingh-Onnes Prize (2009) for his studies of high temperature superconductivity. In 2010 Séamus Davis was elected to the US National Academy of Sciences.
Leila Doolan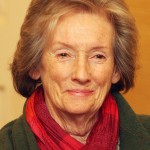 Lelia Doolan (BA, UCD; Ph.D, QUB;), born in Cork of Clare parents, has worked in theatre, journalism, television, film and in human rights activism. 
 
After a time as an actor and director in theatre, and as a freelance journalist, she pursued these mysteries into RTE in its first years, becoming a producer/director there in 1964.  She established the drama series The Riordans, founded 7Days as the station's weekly current affairs programme, and became Head of Light Entertainment in 1968.  She was one of three producers who resigned the following year in protest at the stations's public service policies, and co-wrote Sit Down And Be Counted, the cultural evolution of a television station. 
 
She wrote a weekly column in The Irish Press and was TV critic for the journal This Week. She was then appointed Artistic Director of the Abbey Theatre and was fired after two years there, moving to Belfast during the seventies to participate in community activities and do a PhD on urban ritual.  Work for Combat Poverty in Mayo was followed by a period collaborating in the founding of a fulltime film and video course in the College of Commerce, Rathmines.
 
She moved to the west of Ireland in the early 80s, working as a lecturer, film producer, student of science and homeopathy.  She became Chairperson of Bord Scannan/The Irish Film Board in 1993 and was involved in a long, successful environmental campaign in the Burren, Co. Clare. Ten years after the launch of Fís Na Milaoise, Ireland's travelling cinema, she is currently engaged in building an arthouse cinema in Galway city.
Professor Brigid Laffan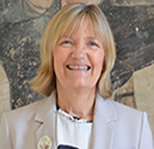 Brigid Laffan is Director of the Robert Schuman Centre for Advanced Studies at the European University Institute, Italy since September 1, 2013. Prior to this Professor Laffan was Professor of European Politics in UCD and from 2005 to 2011, was the first Principal of the UCD College of Human Sciences. Professor Laffan has published widely on the dynamic of European Integration.
Brian O'Driscoll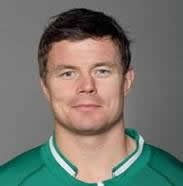 Brian O' Driscoll (born 21 January 1979) is an Irish professional Rugby Union player. He captained the Ireland Rugby team from 2004 up until 2013 Six Nations and captained Leinster Rugby for three seasons from 2005/6 - 2007/8. He captained the British and Irish Lions for their 2005 tour of New Zealand. Registered at University College Dublin RFC, he plays at outside centre for the Irish provincial team Leinster.

Brian was chosen as Player of the Tournament in the 2006, 2007 and 2009 RBS Six Nations Championship, he has 134 Test caps, 126 for Ireland (83 as captain), and 8 for the British and Irish Lions. During this time he has scored 46 tries for Ireland and 1 try for the Lions in 2001, making him the highest try scorer of all time in Irish Rugby.

He is 8th - highest try scorer in rugby union history, and the highest scoring centre of all time. O'Driscoll holds the Six Nations record for most tries scored with 25. He has scored the most Heineken Cup tries (30) for an Irishman.
O 'Driscoll is currently embarking on his 16th season as a professional. 
Val Noone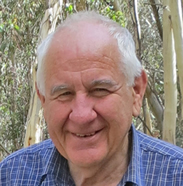 Born in inner-city Melbourne in 1940, and descended from those who left Ireland about 150 years ago, Val is the eldest of five children of Mick Noone, fitter, and Margaret Bannan, dressmaker. He was raised at Bentleigh in the city's south-east, attending Catholic primary schools and gaining a scholarship to De La Salle College. He graduated from the diocesan seminary and was a priest for ten years. In 1974 he married Mary Doyle, a social worker. They have two adult children and live in Fitzroy.

As a writer his forte has been in editing and contributing to small magazines. For some years Val had jobs in carting, building and then, for a decade, in the printing industry before returning to study at La Trobe University. His doctoral thesis was published as Disturbing the War: Melbourne Catholics and Vietnam. He was chairman of the Melbourne Irish Famine Commemoration Committee and founding editor of Táin, the magazine of the Australian Irish Network.

He has taught at Victoria and Melbourne universities, and is currently a fellow in history at the latter. He is also a committee member of Cumann Gaeilge na hAstráile. In 2009 he was awarded the Medal of the Order of Australia for his services to education and to the community. His latest work is entitled Hidden Ireland in Victoria.