12.11.2013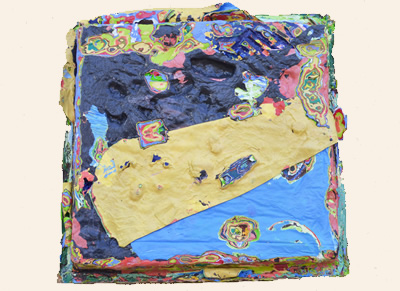 National University of Ireland is pleased to announce the 2013 winner of the NUI Art and Design Award, Mr Nigel Holohan for the painting 'Mmm… Piece of Candy'.
The artist describes the painting as 'one of a series of paintings that is built up over a period of time, through a process of layering. By doing this process, eventually the paint develops into something of its own, an object within itself, free from its original support. Instead of painting more layers, I treat it as a material object, using cutting and chiseling tools to work back into its form. This process changes the perception of the painting, making it relate more to other familiar objects with similar physical qualities, but at the same time in keeping with the painting process'.


This Prize is offered annually for a piece of work by a graduate of NCAD who has distinguished him or herself in one of the Art and Design disciplines. The Prize is a Purchase Prize and the work becomes the property of NUI. Final year BA/BDes and MA students in NCAD will be eligible automatically for consideration for the Prize.