07.11.2017

A lecture
'Governing Hibernia and the Making of a Historian of Ireland'
by Professor K. Theodore Hoppen
Winner of the 2017 NUI Irish Historical Research Prize
College Hall, Royal College of Surgeons in Ireland Monday 13 November 2017 at 6.30pm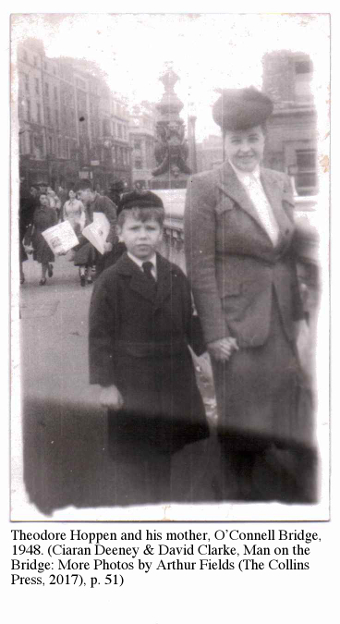 The Irish Historical Research Prize, first awarded in 1922, is offered in alternate years for the best new work of Irish Historical Research, published for the first time by a graduate of the National University of Ireland. This year's winner is K. Theodore Hoppen for his book Governing Ireland: British Politicians and Ireland 1800-1921 (Oxford University Press, 2016).
 
This book examines how successive British governments sought to govern Ireland following the Act of Union in 1800, and argues that London's policies towards Ireland in the period showed little understanding of Ireland and oscillated sharply between coercion and assimilation.

In this lecture, Professor Hoppen explored the key themes of his book from a unique reflective position; examining his own personal relationship with Ireland, his adopted homeland. Theo Hoppen arrived in Ireland in 1947, a five-year old refugee; in the aftermath of World War 2 he fled Germany along with his mother. He found a new and welcoming home in Ireland. He was educated in Glenstal Abbey School and later graduated from University College Dublin. He completed his PhD at Trinity College, Cambridge and lectured at Hull University from 1966 until his retirement in 2003.

He has given much of his life to studying the history of Ireland and Governing Hibernia represents the culmination of that interest.
Response from Dr Margaret O'Callaghan, Queen's University Belfast
RSVP: registrar@nui.ie
Further information:
Dr Attracta Halpin
Registrar,
National University of Ireland
49 Merrion Square
Dublin 2
01 4392424