18.10.2017
The National University of Ireland will confer the honorary degree of Doctor of Laws (LLD) on former Taoiseach Enda Kenny at a ceremony in NUI Galway on 23 October 2017.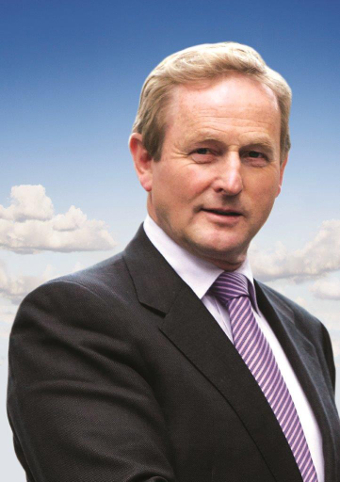 The Chancellor of the University, Dr Maurice Manning will confer the degree on Mr Kenny, who will be introduced by the President of NUI Galway Dr Jim Browne.
 
The tradition of conferring honorary degrees dates back to the NUI charter of 1908. Since then NUI has conferred honorary degrees mainly with the purpose of honouring academic distinction, whether in the humanities or in the sciences. In addition, the University honours those 'who, whether in their personal or representative capacities, through their energies, service and actions, have contributed significantly to public life ….'. NUI traditionally honours the office of Head of Government by honouring those who have held the office of Taoiseach.
 
Born in 1951, Enda Kenny is 'father' of the current Dáil having been first elected in 1975 and re elected in 11 subsequent general elections.

He served as Minister for Education and Tourism and Trade and became Leader of Fine Gael in 2002. He led the Party for 15 years, the longest period of any Fine Gael Leader.

He became Taoiseach in March 2011 and again in May 2016, the first Fine Gael Leader to be re-elected as Taoiseach in successive elections.