17.09.2018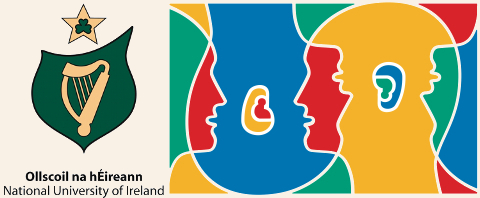 NUI celebrates
European Day of Languages

4pm, 26th September 2018,
NUI, 49 Merrion Square
The National University of Ireland is delighted to announce a celebration of European Day of Languages on 26 September 2018 at the NUI building on Merrion Square. As part of the event, the French and Spanish Ambassadors to Ireland will speak to the importance of language links with NUI and its constituent universities. NUI language awards alumni will also share stories of how their love for and study of languages has shaped their lives. One such alumna who will speak at the event is Mary Ita Kirwin who was awarded an NUI Travelling Studentship to the University of Oxford in 1957, 40 years after her mother Mary Boyle was granted one of the very first NUI Travelling Studentships in 1918. Ita went on to lecture in Trinity College Dublin and the University of Wisconsin, USA and her mother held the title of Professor of German at UCC for 45 years.
NUI has funded scholarship in Ireland for over 100 years and continues to do so with awards funding to the value of c. €1 million each year. The NUI Travelling Studentships allow PhD students to travel to universities abroad to further enrich their PhD research and develop international academic collaborations.
2018 also sees a celebration of Bliain na Gaeilge , a year-long celebration of the Irish language, 125 years after the establishment of Conradh na Gaeilge and the beginning of the major revival of the language. Neil Comer, President of Conradh na Gaeilge will speak about the success of the year of celebrations to date. Finally, Anne Gallagher, Maynooth University, will speak at the event about language learning in Ireland and lead a discussion among speakers and attendees on the value of learning languages in today's world.
The event will be followed by an optional tour of the newly-refurbished Goethe Institut nearby at 37 Merrion Square.
Further information can be found on the Eventbrite page* or by contacting awards@nui.ie .
*Please note that places for this event are limited so all guests are asked to RSVP.
Places will be allocated on a first come first serve basis.