06.03.2018

John Redmond and the Irish Parliamentary Party:
a Centenary Symposium
Tuesday 6 March 2018
The National Gallery of Ireland Merrion Square West, Dublin 2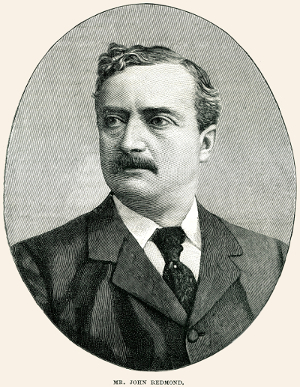 John Redmond and the Irish Parliamentary Party: a Centenary Symposium is a central event of the John Redmond State commemorative programme planned for March 2018. The symposium is co-organised by the Department of Culture, Heritage and the Gaeltacht, the National University of Ireland, the Royal Irish Academy and the School of History, University College Dublin.
One hundred years after his death, this symposium will reassess John Redmond and the achievements of the Irish Parliamentary Party under his leadership. Professor Paul Bew, Dr Margaret O'Callaghan and Dr Margaret Ward will deliver keynote papers, and the day will close with a Royal Irish Academy Discourse by Professor Alvin Jackson at 6pm.
Admission is free but booking is essential. 
Programme available: here.