25.11.2019
Click image to enlarge
Conferring of an NUI honorary degree on Brian Mooney
Tuesday 26th November 2019
Aviva Stadium
On Tuesday 26th November 2019, at 1.30pm in the Aviva Stadium the NUI Chancellor Dr Maurice Manning will confer the honorary degree of Doctor of Education (DEd) on Brian Mooney in recognition of his exceptional contribution to Irish education over many years.
For a very long time, Brian Mooney has provided a great service to students as they contemplate the options available to them on leaving school. By clarifying often complex entry requirements, drawing attention to deadlines and specific requirements that might easily be overlooked and giving good advice on programmes and career prospects, he has eased the passage of many students into universities and colleges. He has also highlighted the excellent opportunities available in further education and through the new apprenticeships. It's no exaggeration to say that he has become the face of guidance counselling in Ireland.
NUI thought it particularly appropriate to honour Brian at the 2019 NUI Awards ceremony, our major event for students, graduates and families. This is taking place in the Aviva Stadium #NUIAwards19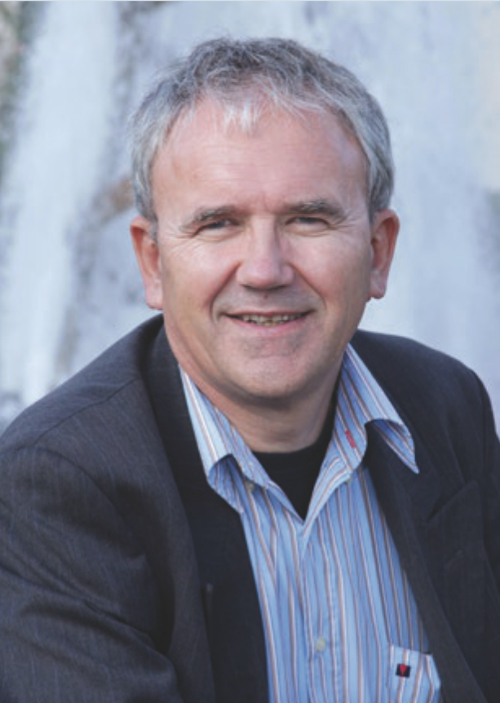 Brian Mooney
Educated at Oatlands College, Brian entered UCD in 1973 studying Politics, Economics and Philosophy, 73-76. He returned to serve as Teacher and Guidance Counsellor at Oatlands for the past 43 years. He retired in October 2019 bringing to an end an association with the college stretching back 58 years.
Brian was appointed to lecture on and co-ordinate the Higher Diploma in Religious Education in UCD, from 1986-2002, while continuing teaching religious education, commerce, and business studies in Oatlands College.
Brian was appointed to write regular articles on Education in the Irish Times in 2002 and has been a regular columnist and educational analysts since.
Brian was appointed to the "Education Finance Board" by the Oireachtas to manage a fund of €12.8 million on behalf of the former residents of institutional care and served two terms of three years.
Brian has had several books published over the years, including his most recent one, "Start Your Career Journey Here", published in 2014. Brian has been Managing Editor of "Ireland's Yearbook of Education" for the past five years.
Further information from:
Dr Attracta Halpin
Registrar
National University of Ireland
49 Merrion Square
Dublin 2, D02 V583
Ph: 01 4392424
www.nui.ie
Twitter: @NUIMerrionSq
« Previous