30.07.2021
NUI Confers Doctor of Literature on Professor Brian O'Connor
Thursday 15 July 2021
On 15 July 2021, the National University of Ireland held a (socially distanced) conferring ceremony at 49 Merrion Square. The Chancellor, Dr Maurice Manning, conferred a higher doctorate degree, Doctor of Literature (DLitt), on Professor Brian O'Connor in recognition of his exceptional body of published work in the field of philosophy.
The higher doctorate is the highest degree of the University awarded to scholars of international distinction in their fields. The Chancellor highlighted that the degrees are only awarded after 'a great deal of scrutiny and review and consideration'. NUI Registrar, Dr Attracta Halpin said

"A very select cohort of scholars qualifies annually for these degrees.
To date in 2021, just three such degrees have been awarded. Of these,
Professor Brian O'Connor's is the sole DLitt. Over the past five years just
two other higher doctorates in Philosophy have been awarded.
This is a very rare distinction."

(Dr Attracta Halpin, NUI Registrar)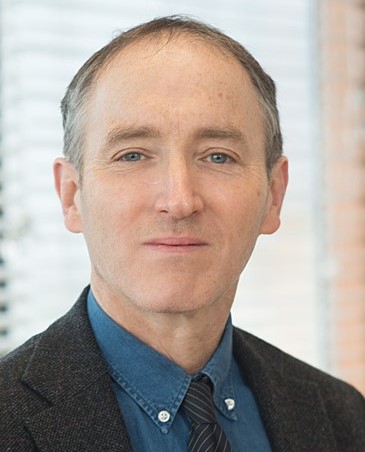 Brian O'Connor
Brian, a full professor of Philosophy at University College Dublin, was born in Dublin in 1965. His third level studies began at UCD where he read English Literature and Philosophy as an undergraduate before completing an MA in Philosophy by research. He then undertook a DPhil in Philosophy at Oxford University, with scholarships from the British Academy and the National University of Ireland. During his doctoral studies Hertford College, Oxford selected him as a Baring Senior Scholar. He went on to hold lectureships at both Lincoln College, Oxford and Hertford College before returning to the UCD Department of Philosophy.
Since then his publications have included three monographs, Adorno's Negative Dialectic (MIT Press, 2004), Adorno (Routledge, 2013), and Idleness: A Philosophical Essay (Princeton University Press, 2018). These books have been translated into Chinese, Farsi, Finnish, Spanish, and Turkish. He is also editor of several further volumes in the field of German Idealism and Critical Theory.
Brian O'Connor has twice been awarded a Visiting Fellowship at Wolfson College, Cambridge. He is also a Fellow of the Royal Historical Society and elected Member of the Royal Irish Academy.
He is married to fellow philosopher, Dr Eileen Brennan. They have two daughters.
Higher Doctorate Degrees
The National University of Ireland's Higher Doctorates on Published Work are the highest qualifications awarded by the University. They are awarded to scholars who have published a substantial body of ground-breaking and influential work in a field of specialisation, and who have achieved outstanding distinction internationally in that field. The work published usually consists of articles in leading international peer-reviewed scholarly journals and/or books published by leading academic publishers which are distributed internationally. NUI awards Degrees on Published Work in Celtic Studies, Medicine, Economic Science, Engineering, Literature, Music, Law, and Science.
Further information on higher doctorate degrees is available here
Further information from:
Dr Attracta Halpin
Registrar
National University of Ireland
49 Merrion Square
Dublin 2, D02 V583
Ph: 01 4392424
www.nui.ie
Twitter: @NUIMerrionSq
« Previous