Artwork

Jilly Hanrahan has a great love for colour and kaleidoscopes, and a fascination with how colours interact and blend with each other. For the installation Kaleida-Dyslexia, she researched vibrant flowers with multiple colours running through them, playing with the idea of a kaleidoscope. Jilly used the technique of Incalmo to bring the glass forms together and create optical illusions within the glass. Experimenting with the vibrant and translucent colours, she played with light and mirrors to see how they would interact with and within the glass. These techniques allowed the colours to communicate with each other, much like in a Kaleidoscope. Jilly's work represents this idea further by mixing unusual shapes with assorted colours and juxtaposing them together into one piece.
Artist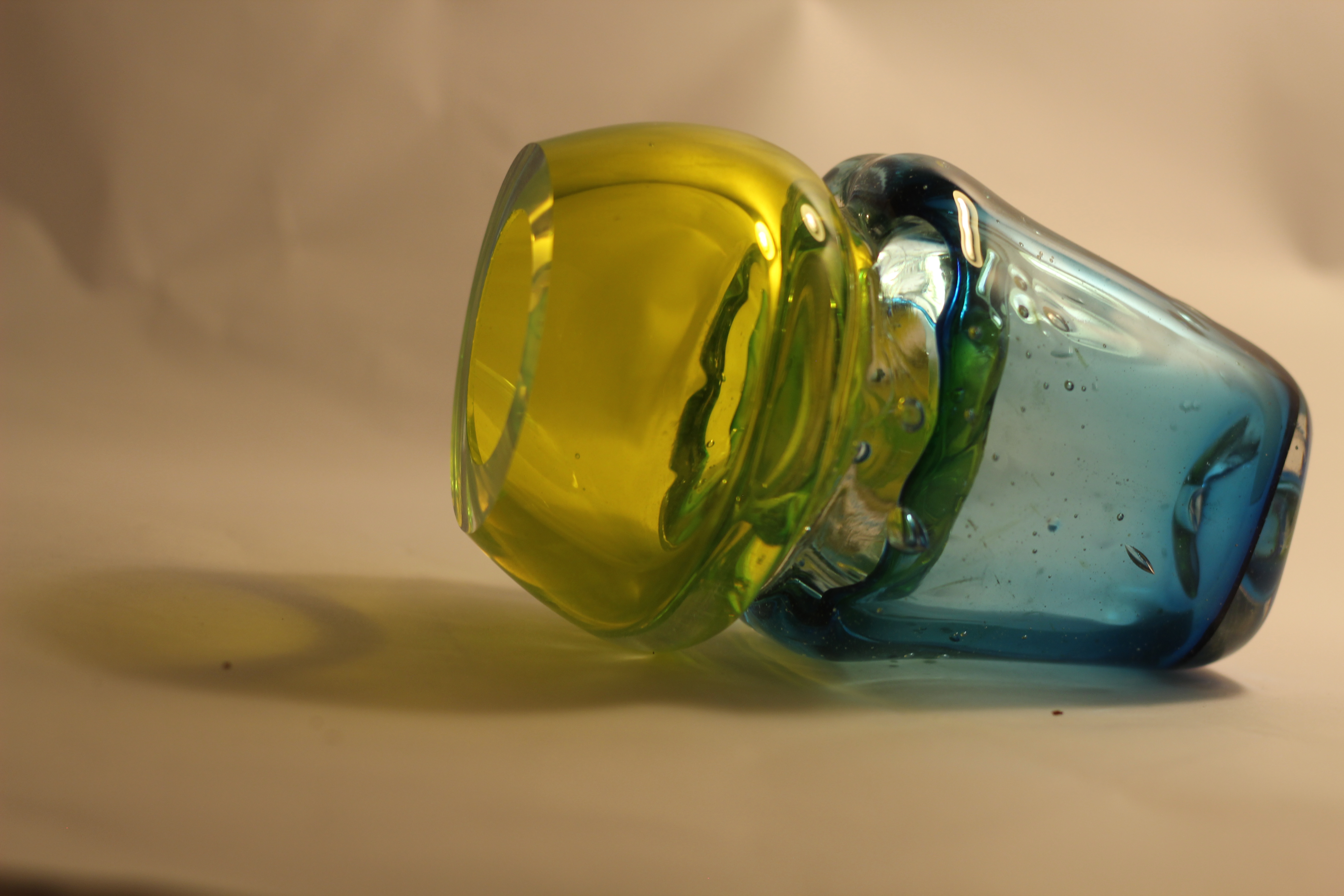 Jilly Hanrahan, Five Pieces from Kaleida-Dyslexia 2018
Click to enlarge image
Jilly grew up on the northside of Dublin. She started going to art classes while still at school, and before attending NCAD, she worked alongside John Nolan, an artist who explores colour in a vibrant image. Hanrahan is a mature student who came back to education in order to express her passion for art. During her time in NCAD, she instantly became amazed with the endless possibilities of glass. Jilly is launching her own brand of stained-glass painting, and she continues to explore the techniques of using glass to create effervescent paintings, working with the ideology of a Kaleidoscope and bright colours. She undertakes commissions and is eager to share her work with a wider audience.