25.11.2008
On Tuesday 25th November last Batt O'Keeffe, Minister for Education and Science, launched this special NUI centenary publication. The launch took place in the Senate Room (Phelan Building) of the NUI in Merrion Square, Dublin. Minister was introduced by the Chancellor of the University, Dr Garret FitzGerald.
The publication of this book is a highlight in the celebration of the NUI centenary. In it, a distinguished group of contributors examines formative influences in the development of the University, including the role of the Irish language movement and the campaign to include women. It examines various aspects of the history of the University and the Chancellors, Registrars and succeeding Senates that have played central roles in the evolution of the University. It also analyses the challenges intrinsic in the transformation of higher education in Ireland, with particular reference to the 1997 Universities Act.
Contributors to the publication are: John Coolahan, Tom Dunne, Ronan Fanning, Garret FitzGerald, Attracta Halpin, Dáire Keogh, Donal McCartney, Séamus MacMathúna, Maurice Manning, Nóirín Moynihan, John A. Murphy, John Nolan, Linda O'Shea Farren, Senia Pašeta, Gearóid ó Tuathaigh, Séamus Smyth and John Walsh. Edited by Tom Dunne, with co-editors John Coolahan, Maurice Manning and Gearóid ó Tuathaigh.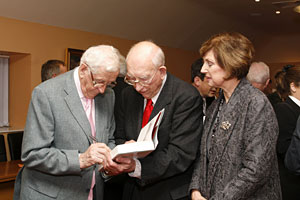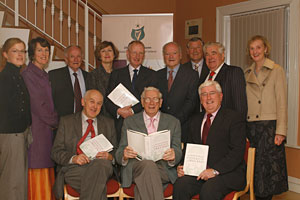 Download: Full text of Minister's Address
The book may be purchased at the NUI Office or may be ordered by email: publications@nui.ie (€50)