30.11.2010
Following advice from the Royal Hospital Kilmainham, due to adverse weather conditions, the NUI has postponed its ceremony there.
At a smaller event to be held at National University of Ireland, 49 Merrion Square, Dublin 2 on Thursday 2 December at 3.30pm, the following will be conferred with honorary degrees:

Brendan Gleeson Actor
Professor Richard Milner Nuclear Physicist
Dr Garrett O'Connor President of the Betty Ford Centre 

 
 
Biographical details:

Brendan Gleeson
 
Born in Dublin, Brendan Gleeson was involved with the Dublin Shakespeare Festival as a schoolboy. On graduating from UCD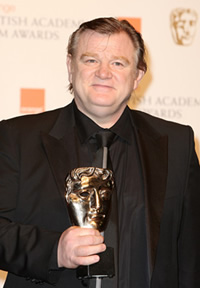 with a BA and HDipinEd, he continued with theatre, as well as making a living as a secondary-level teacher of English and Drama. He acted with the Royal Shakespeare Company in Stratford upon Avon, for two seasons. He made his acting debut on screen as a quarryman in The Field (1990). He had several small roles in major Hollywood movies based in Ireland, such as Far and Away (1992) and Into the West (1992). Played Michael Collins in The Treaty (1991) (TV). Made his breakthrough in Scottish themed Braveheart (1995), which was largely filmed in Ireland, opposite Mel Gibson. He played Gibson's right-hand man "Hamish".
 
Since then, he has appeared in numerous major films such as Mission: Impossible II (2000), Lake Placid (1999), Turbulence (1997). He has made a name for himself taking the titular role in The General (1998), based on the life of Irish criminal "Martin Cahill", for which he won the Boston Society of Film Critics Award. He appears in director John Boorman's film The Tailor of Panama (2001) as well as Martin Scorsese's Gangs of New York (2002) and Steven Spielberg's Artificial Intelligence: AI (2001).
 
Brendan Gleeson appeared in Harry Potter and the Goblet of Fire (2005), Harry Potter and the Order of the Phoenix (2007) and Harry Potter and the Deathly Hallows, Part 1 (2010). Most recently he starred with Colin Farrell in the acclaimed, In Bruges directed by Martin McDonagh.


Professor Richard Milner
 
Richard Milner was born on December 2nd 1956 in Cork to William Milner from Dunmanway, Co. Cork and Maura McGrath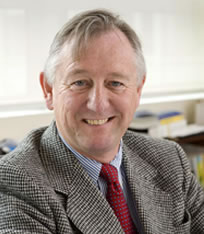 from Cork City. The eldest of five, he was raised in Mayfield, a suburb of Cork City. He was educated at Mayfield National School and received his secondary education at St Finbarr's College, Farranferris in the years 1969-74 in Cork. He entered UCC in October 1974 and received a First Class honours degree in Experimental Physics in 1978. In the year 1978-79 he received an MSc degree working on General Relativity with Dr Niall O' Murchadha before leaving for Caltech, Pasadena in August 1979.
 
At Caltech he completed a PhD in Physics searching for free fractional charges with Dr George Zweig, one of the inventors of quarks. Richard Feynman was on his final PhD examination board. After graduating, Dr Milner stayed at Caltech as a researcher working on experiments to understand the fundamental structure of matter using electron beams at Stanford and MIT. In 1988 he joined the faculty in the Physics Department at MIT. In his years at MIT, Prof Milner has taught and carried out research into the structure of matter at laboratories in Europe and the US He is an internationally recognized leader in nuclear physics research. He lives in Arlington, MA with his wife Eileen and three sons, Will, Sam, and David.
 

Dr Garrett O'Connor
 
Born in Dublin, Dr O'Connor graduated from the Royal College of Surgeons in 1960 to train in Psychiatry at the Johns Hopkins
University School of Medicine, where he founded one of the first Psychiatric Emergency Services in the US. Later, he introduced innovative experiential teaching methods for medical students at UCLA, and pioneered successful community models of addiction treatment in Los Angeles. Currently, Dr O'Connor is President of the Betty Ford Institute for Prevention, Research and Education in Addictive Disease.
 
For the past 20 years Dr O'Connor has striven to clarify the role of malignant shame that can arise from extreme cultural and familial trauma, as well as the ways in which this destructive form of shame may be transmitted unconsciously to future generations.
 
Dr O'Connor is a Fellow of the American Psychiatric Association (1970), and a recipient of the Vernelle Fox Award for Distinguished Service to the field of Addiction Medicine. As the principal expert witness for the plaintiffs in the Exxon Valdez trial his evidence was acknowledged as a major factor in the unprecedented 5 billion dollar damages award against Exxon Corporation.
 
Dr O'Connor has been in personal recovery from alcoholism since March 6th, 1977. He lives in Palm Springs, California, has two adult sons, and is married to the actress Fionnula Flanagan.