28.11.2011


The annual Honorary Conferring Ceremony of the National University of Ireland will take place in the Corrigan Hall, Royal College of Physicians in Ireland on Thursday 1 December at 4.30pm.

At the Ceremony, the Chancellor of the University, Dr Maurice Manning will confer the honorary degrees on the following:


Anne Anderson Permanent Representative of Ireland to the UN
Dr Michael L. Brodie Chief Scientist of Verizon Services Operations
Kieran Mulvey Chief Executive of the Labour Relations Commission
Dr Diarmaid Ó Muirithe Historical Lexicographer
Professor Maureen O'Rourke Murphy Hofstra University, New York



Biographical details:

Anne Anderson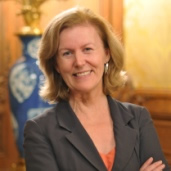 Born in Clonmel, Co. Tipperary, Anne Anderson graduated from UCD in 1972 with a BA degree (Hons: History and Politics) and immediately entered the Department of Foreign Affairs – at the time, the youngest Third Secretary in the history of the Department. Subsequent evening studies led to a Diploma in Legal Studies from the Kings Inns.

Her thirty nine years in the Department have included a wide range of posts at headquarters and abroad. Since 1991, she has served at Assistant Secretary and subsequently Deputy Secretary level. Her assignments as Ambassador have been to the United Nations, Geneva (95-2001), Permanent Representative to the European Union (2001-2005), Ambassador to France (2005-2009) and Permanent Representative to the United Nations, New York (2009 to date).

Ambassador Anderson has worked throughout her career to raise Ireland's profile internationally. Highlights of her multilateral work have included chairing the UN Commission on Human Rights (1999) and heading the Irish team in Brussels during Ireland's EU Presidency in 2004 (she was awarded European Voice "Diplomat of the Year" in recognition of her Presidency role). Most recently, since arriving in New York, she has overseen a review of the UN Peacebuilding machinery.

Michael L. Brodie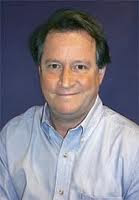 Born in a small, rural Canadian town, today Dr. Michael Lawrence Brodie lives and works in the heart of our expanding Digital Universe, Chief Scientist of Verizon Services Operations, Verizon Communications, a global leader in innovative communications, information, and entertainment.
Dr. Brodie works on strategic Information Technology challenges and opportunities to deliver value to Verizon's customers from emerging technologies and practices in large-scale, distributed systems considering business, economic, social, application, and technical aspects of Information Ecosystems.
Dr. Brodie holds a PhD in Databases from the University of Toronto; has authored over 160 books, chapters, and articles; and has presented over 150 keynotes and invited lectures in over 30 countries.
Dr. Brodie's advisory and research roles include US National Academy of Sciences committees (US Healthcare Modernization, Counter-terrorism and Civil Liberties); Adjunct Professor, National University of Ireland, Galway; Adjunct Research Fellow, Digital Ecosystems and Business Intelligence Institute (DEBII), Curtin University of Technology, Perth, Australia; Scientific Advisory Board chair, Digital Enterprise Research Institute, National University of Ireland, Galway; Advisory Committee member, The European Research Consortium for Informatics and Mathematics, and School of Computer and Communication Sciences, École Polytechnique Fédérale de Lausanne, Switzerland; Web Science Champion, Web Science Trust; and Fellow, Semantic Technology Institutes International, Austria.

Kieran Mulvey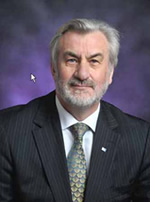 Kieran Mulvey was born in Roscommon. His father had the distinction of laying the mosaics which adorn the Garden of Remembrance and other national public institutions. Kieran graduated from UCD and pursued further professional postgraduate qualifications in education and employment law. He was Deputy President of USI, a member of the Governing Bodies of UCD and DCU and is the Director of DCU Commercial Limited.

He served as General Secretary of the Irish Federation of University Teachers, the Association of Secondary Teachers, the Executive of the Irish Congress of Trade Unions and the President of the International Federation of Secondary Teachers. Public appointments included the National Health Council, National Economic and Social Council, Agency for Personal Services Overseas and the Independent Radio and Television Commission. Kieran has lectured extensively at home and abroad, has held the position of Adjunct Professor, and undertaken various assignments for the EU and ILO.

Kieran has been Chief Executive of the Labour Relations Commission since 1991 and chaired the negotiations which lead to the 'Croke Park' agreement. Currently, he is Chairman of the Irish Sports Council, a Trustee of Frontline (The International Human Rights Defenders Foundation), and is an Honorary Fellow by Royal Charter by the Education Institute of Scotland.

Diarmaid Ó Muirithe
Diarmaid Ó Muirithe was born and reared in New Ross, Co. Wexford. There he received his primary education. He became a Primary teacher, and later, while working as a freelance writer and newsroom journalist at RTE won the first Jacob's Radio Award and scripted the award-winning pan-European Nordring Prize programme for the station. He wrote the scripts for many cultural series, and has twelve radio plays to his credit. He found time to read for the MA and and M.Litt degrees at Trinity College, and when Tomás de Bhaldraithe brought him into UCD he read for his PhD.

De Bhaldraithe's influence steered him towards lexicography. Both were incensed by those who dismiss the influence the Irish language on the English of Ireland as an unimportant substratum, and Ó Muirithe's first influential book was a dictionary of what James Joyce in Finnegans Wake called 'the 'lyric and themodius soft aglo iris of the vals.' de Bhaldraithe and Alan Bliss of UCD urged him to remind people of the importance of the Gaelic influence in journals not usually associated with academia. This Ó Muirithe has been doing in the Irish Times for twenty years, on radio and on television as well. His academic publications have influenced other scholars, notably his friend Richard Wall; and he has lectured on the Gaelic influence in major seats of learning from Oxford to Vienna.

Maureen O'Rourke Murphy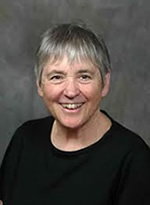 Maureen Murphy is the Joseph L. Dionne Professor of Curriculum and Teaching in the School of Education, Health and Human Services at Hofstra University, in Hampstead, New York. She was a Fulbright Fellow at University College, Dublin in 1965-66. She joined the faculty of Hofstra University in 1969 where she served as the Hofstra University Dean of Students from 1984-1993 and Interim Dean of the School of Education, Health and Human Services at Hofstra University from 2005-2008. A past president of the American Conference for Irish Studies and a past chair of the International Association for the Study of Irish Literatures, Murphy was one of the six senior editors of the prize-winning Dictionary of Irish Biography published in nine volumes and on line by the Royal Irish Academy and Cambridge University Press in 2009. Murphy directed the New York State Great Irish Curriculum Project (2001) which won the National Conference for the Social Studies Excellence Award in 2002. Murphy was also the historian of the Irish Hunger Memorial in Battery Park City. She is currently the historian of the Mission of Our Lady of the Rosary/Watson House Project.

Murphy edited four editions of A Guide to Irish Studies in the United States and Irish Literature: a Reader (1987, rev. ed. 2006) with James MacKillop. She also edited Asenath Nicholson's Annals of the Famine in Ireland (1998) and Ireland's Welcome to the Stranger (2002). She edited Annie O'Donnell's, Your Fondest Annie in 2005. Murphy is currently writing a biography of Nicholson titled Compassionate Stranger: Asenath Nicholson and the Great Irish Famine. She has written more than 100 articles and reviews and had given more than 300 invited lectures in eighteen countries. A State Department lecturer to Egypt in 1993 and 2000, Murphy has worked with the Irish Studies Program at the University of Sao Paulo since 1991. Murphy lectured regularly at the Yeats International Summer School where she was Deputy Director in 2005-7 and Associate Director in 2009.

Murphy has been the Features Editor of The Irish Literary Supplement since 1982. She serves on the Editorial Boards of the Canadian Journal of Irish Studies and Estudios Irlandeses, on the Selection Board for the Senator George Mitchell Fellowships and on the Boards of the American Irish Historical Society and the Emerald Isle Immigration Center.