12.09.2017

The National University of Ireland, in collaboration with the Fulbright Commission is delighted to announce a new Scholar Award for 2018.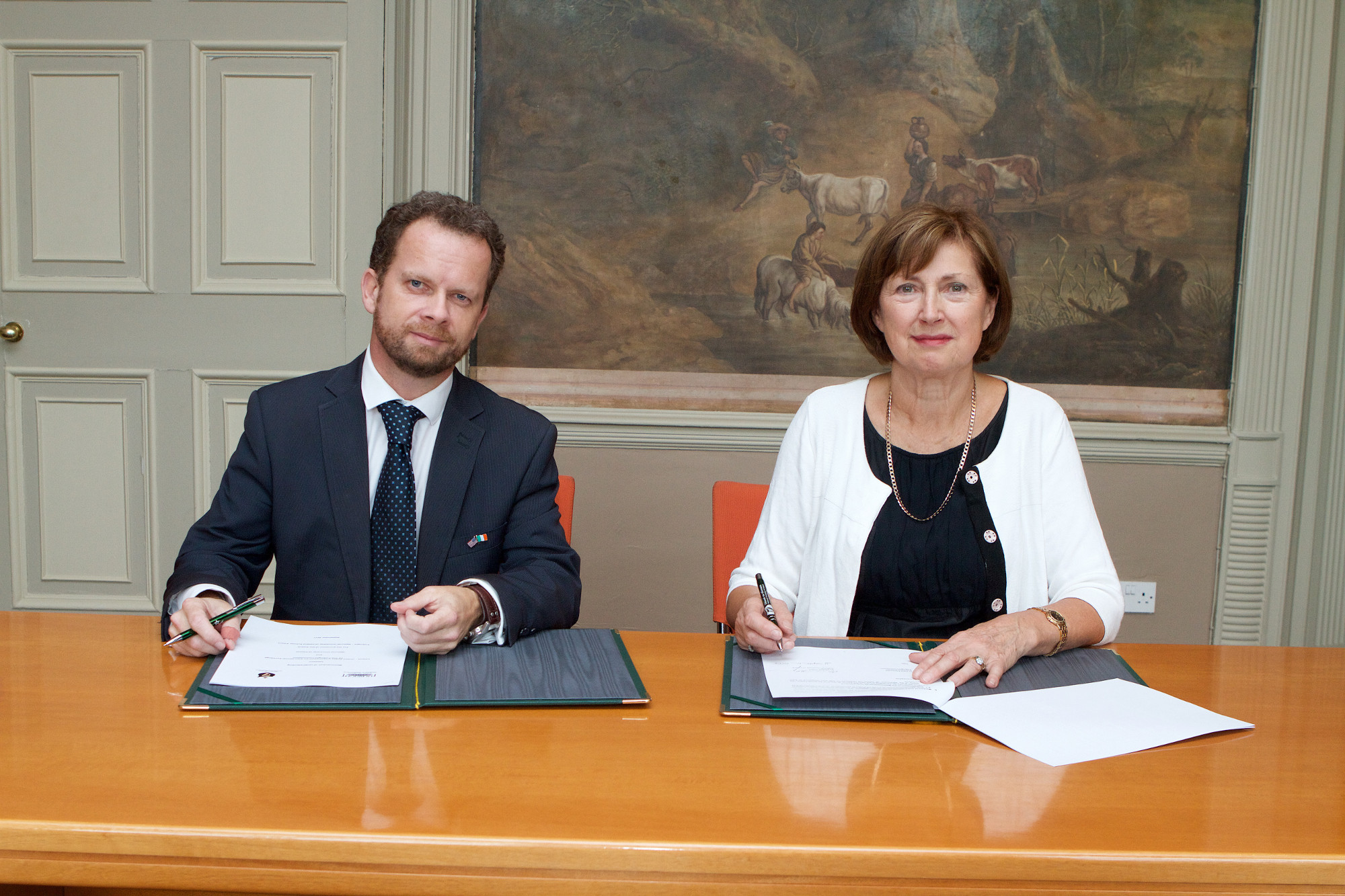 On 11 September 2017, Registrar of the National University of Ireland Dr Attracta Halpin and Executive Director of the Fulbright Commission, Dr Dara FitzGerald co-signed an update of the memorandum of understanding between the two organisations. This will make available a post-doctoral level scholar award for early career researchers to enable them to complete post-doctoral or professional research or lecturing in the United States for a period ranging from three months to a maximum of 12 months.
Of the new award, Dr Attracta Halpin said "Through our contacts with our constituent universities and colleges, we are very aware of the difficulties facing scholars who aspire to careers in academic life. We are therefore delighted that this new Fulbright NUI Scholar award will enable a number of highly talented scholars to broaden their international experience in research or teaching. This is essential for those working in the highly globalised environment of the university today."
Dr Dara FitzGerald said, "We are pleased and excited with the continued evolution of the Fulbright-NUI Scholar Award this year. The NUI continually seeks to identify ways in which it can best support its member institutions and graduates and is currently exploring a range of possible supports for NUI scholars in the early stages of their careers. As such, it is gratifying that both Fulbright and NUI have worked together to contribute to this need in such a positive way. This combination award gives an excellent opportunity to supercharge careers and create international links."
The National University of Ireland has been collaborating with the Fulbright Commission since 2014 to offer a range of awards to NUI graduates. To date, this collaboration has supported 11 NUI graduates to undertake short periods of research in the USA across a range of disciplines as part of their studies towards a doctoral degree in the NUI constituent universities.
This award is open to NUI graduates who are also holders of either (i) a PhD or (ii) a Post-Doctoral Fellowship awarded in a constituent university (i.e. UCD, UCC, NUI Galway, Maynooth University) or other NUI member institution no earlier than 3 years previously, i.e. 2014.
The Fulbright awards competition opened on 31 August 2017 and the application period will close on 31 October 2017. All applications for the Fulbright-NUI Scholar Award must be made directly to the Fulbright Commission.
Download the award information sheet


Fulbright-NUI Scholar Award
To download this pdf to your computer (right click and save)