23.12.2020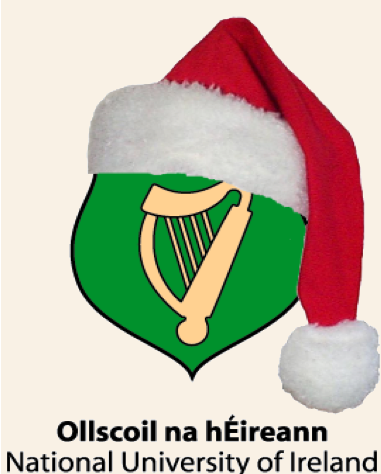 On behalf of the National University of Ireland, I extend my very best wishes this Christmas to all the members of the University, to the students and staff of the constituent universities and recognised colleges and to all NUI graduates in Ireland and around the world.
In the very difficult conditions of 202O, university life as we have known it ground to a halt. Our campuses were silent, with none of the vitality or vibrancy that's so palpable when large numbers of students congregate. Most teaching, learning and research was at a remove. No societies could meet, no sporting activities could take place. Students and staff were isolated.
In spite of this, the academic work of the university continued. Programmes were completed, examinations were held, students graduated. I wish to commend all my colleagues across the constituent universities and the recognised and associated colleges for the inventiveness, flexibility and stamina you have shown in enabling this to happen. I congratulate all the students who have come through this challenging period.
I particularly commend the achievements of our new cohort of 2020 NUI Award winners across the Humanities, the Sciences and the Social Sciences. As you make your mark academically you are following in the footsteps of eminent predecessors whose enduring contributions to scholarship and research continue to make us proud.
I know that many students have suffered in this environment and that your studies have been adversely affected. I hope that for you there will be brighter times ahead.
Wishing you all a very Happy Christmas and New Year.
Nollaig shona agus Athbhliain faoi mhaise dhaoibh go léir i gcéin is i gcóngar.
Go mormhór i mbliana go dté sibh slán.
Dr Maurice Manning
Chancellor
« Previous