17.06.2021
NUI honours Ireland's leading economist
Wednesday 16 June 2021
On 16 June 2021, at 3pm, NUI Chancellor Dr Maurice Manning conferred the honorary degree of Doctor of Economic Science (DEconSc) on Professor James Peter Neary in recognition of his outstanding contribution to the field of economics during his distinguished career. This was NUI's first virtual conferring of an honorary degree.
In a career spanning five decades, Professor Neary has played a key role in the professional and academic development of the field of economics in Ireland, the UK, Europe and further afield through his teaching, research and leadership in both academic and professional associations. His research has included industrial organisation and consumer theory but he is world-renowned for his work on international trade theory.
In his introductory citation, Professor Cormac Ó Gráda noted that 'few would question that Peter Neary, whose achievements we honour here this afternoon, is Ireland's greatest living economist or, indeed, one of the very small number of Irish-born economists who have achieved a world-wide reputation in the lifetimes of even the oldest of us'.
Dr Maurice Manning said 'When the NUI was approached by the leading economists in the country and some from overseas with the view that as the outstanding Irish economist of the past half century, Peter Neary should be recognised for his stellar accomplishments by his own university, we were honoured to comply'.
It came as a great shock to all in NUI to learn of Peter Neary's death on 16 June, adding a particular poignancy to the ceremony.  Commenting on the news, the Chancellor said 'I am profoundly saddened to learn that Peter has slipped away. In planning the ceremony, we were aware of his declining health. We are very glad to have been able to honour him in his lifetime as Ireland's greatest living economist. We will continue to honour his memory and mourn his loss. On behalf of the National University of Ireland, I wish to express my deepest sympathy to his family'.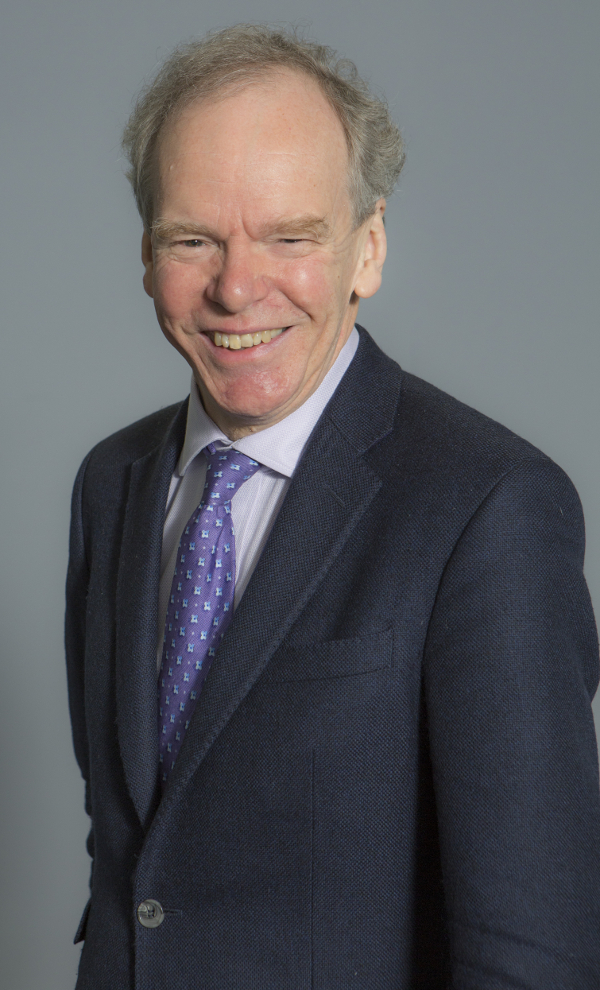 Peter Neary
Peter Neary is one of the small number of Irish born economists who have achieved a world-wide reputation as leading researchers in the discipline in the last quarter of the 20th century and the first quarter of the 21st century. A measure of the quality, quantity and influence of his research activity, both on his own and in collaboration with other economists, is provided by the output of peer-reviewed journal papers published so far (approaching 90), chapters in research related books (over 35) and a citation index number of nearly 19,000 listed in his curriculum vitae.
Early in his academic career, Peter Neary was awarded the National University of Ireland Travelling Studentship in Economics (1974). Just a few years later, he was appointed Professor of Political Economy in UCD at just 30 years of age. There he earned a reputation as a superb lecturer and, alongside his friend and colleage, the late Brendan Walsh, oversaw the flourishing of economics research. Professor Neary moved to Oxford after 26 years in UCD, to take up chair and professorial fellowship in Merton College from 2006.
In addition to his extensive research activity, Peter has been an active research supervisor, involved in the generation of a cohort of professional and academic research economists through his involvement in postgraduate and doctoral programmes in the United States, France, Germany, the United Kingdom, as well as in Ireland.
Peter was significantly involved in research and professional formation activities in a long list of universities and research institutes in Europe and North America that included Paris (Pantheon-Sorbonne), Kiel (Institute of World Economics), London (CEPR), Boston (MIT), California (UC Berkeley) and Princeton (Woodrow Wilson). He has served terms as president of the Irish Economic Association, the Royal Economic Society (UK) and the European Economic Association. Professor Neary was awarded the Royal Irish Academy Gold Medal in the Social Sciences in 2006.
Further information from:
Dr Attracta Halpin
Registrar
National University of Ireland
49 Merrion Square
Dublin 2, D02 V583
Ph: 01 4392424
www.nui.ie
Twitter: @NUIMerrionSq
« Previous