26.11.2019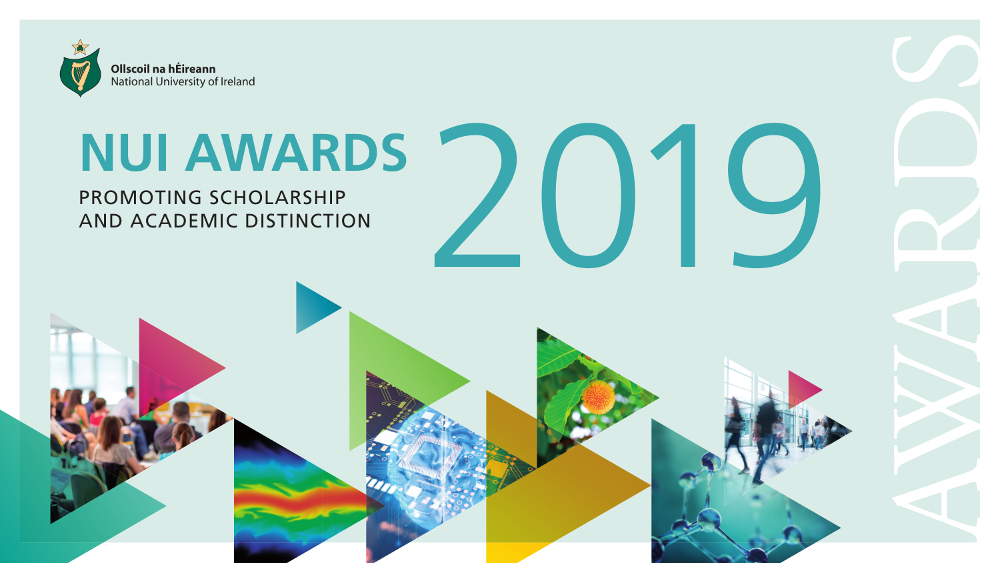 Click image to enlarge
2019 NUI Awards Ceremony
Tuesday 26th November 2019
Aviva Stadium
The National University of Ireland is pleased to announce that in 2019, it has granted awards to a value in excess of €1 million to NUI students, graduates and faculty staff across the universities and colleges of the NUI federation.
The annual NUI Awards Ceremony will be held in the Aviva Stadium in Dublin on Tuesday 26 November 2019.
Included in the 2019 winners
Niamh Keady-Tabbal, a first-year PhD student in Law at the Irish Centre for Human Rights, NUI Galway who has been awarded the NUI Travelling Studentship in European Studies in honour of the late Dr Peter Sutherland SC. Ms Keady-Tabbal's research focuses on refugee status determination procedures and the relationship between border securitisation and access to international protection in Greece and Lebanon.
Professor Guy Beiner who has been awarded the 2019 NUI Irish Historical Research Prize for Forgetful Remembrance: Social Forgetting and Vernacular Historiography of a Rebellion in Ulster (Oxford University Press, 2018).
Dr Catriona Collins, a graduate of NUI Galway, has been awarded the 2019 NUI Postdoctoral Fellowship in the Sciences. Dividing her time between the Centre for Chromosome Biology in NUI Galway and at the School of Agriculture and Food Science in UCD, the focus of her research will have a strong interdisciplinary nature and will examine the complex mechanisms that contribute to bovine male fertility.
In addition to the presentation of the 2019 NUI awards, the University is also delighted to confer the Degree of Doctor of Education honoris causa on Brian Mooney. In his roles as a school Guidance Counsellor, a Fellow of the Institute of Guidance Counsellors, a writer on Education with the Irish Times, and Managing Editor of Ireland's Yearbook of Education, Brian has for many years been the face of guidance counselling in Ireland. This honorary degree is the highest award of the University. Brian has made an exceptional contribution to higher education and it is particularly appropriate to honour him today as part of NUI's major event for students, graduates and families
Background information
The annual NUI Awards ceremony is an important event in the University calendar providing an opportunity for the public acknowledgement and celebration of excellence in scholarship. The Chancellor of the University, Dr Maurice Manning, will present awards to 136 students and graduates, in the presence of their family and friends.
These awards are competed for annually by students and graduates of NUI constituent universities, UCD, UCC, NUI Galway and Maynooth University and other NUI member institutions including RCSI, NCAD and St. Angela's College, Sligo. Students from the NUI overseas institutions, namely RCSI & UCD Malaysia Campus (RUMC, formerly known as Penang Medical College, Malaysia); Royal College of Surgeons in Ireland – Medical University Bahrain and Perdana University, Malaysia are also considered for the NUI Awards and are represented among the 2019 award winners.
Further information from:
Dr Attracta Halpin
Registrar
National University of Ireland
49 Merrion Square
Dublin 2, D02 V583
Ph: 01 4392424
www.nui.ie
Twitter: @NUIMerrionSq
« Previous